Kratos Gets Five-Year, $50 Million Contract
Tuesday, September 1, 2015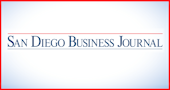 Kratos Defense & Security Solutions Inc. said on Sept. 1 that its satellite electronics and cybersecurity business recently received a $50 million, five-year contract from an unnamed international customer.
The contract went to Kratos (Nasdaq: KTOS)'s Technology & Training Solutions Division, which provides satellite communications command and control products, software and equipment, signal monitoring and intelligence products, and cybersecurity and training products, solutions and services.
Kratos said it received initial funding of $20 million.