Seafood Sustainability, From Catch to Can
Originally published October 29, 2015 at 12:49 p.m., updated October 29, 2015 at 12:49 p.m.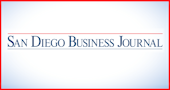 San Diego — In a world that's constantly growing and evolving, what does sustainability truly mean? What does it look like? In a sense, sustainability captures the ability to continue a behavior for an extended period of time, balancing the needs of the present and those of the future for both the planet and its inhabitants. For those in the seafood industry, the preservation and protection of our world's oceans and seafood supply is a conversation we're fueling every day.
As our population grows over time, it's a priority for the seafood industry to work together to ensure the world's oceans are preserved and seafood stocks are healthy so we can feed consumers for generations to come. This starts with industry leaders committing to sustainable fishing practices, including responsible harvesting and management of fisheries from which we source.
Through partnerships, investments and the business decisions we make each and every day, we demonstrate our commitment to sustainability. One such partnership is the International Seafood Sustainability Foundation or ISSF. Bumble Bee Seafoods is a founding member of the ISSF, a partnership among scientists, tuna processors and the World Wildlife Fund that invests in and implements science-based initiatives to preserve the long-term sustainability of our world's tuna resources. Participating companies are audited by an outside firm to ensure compliance with ISSF resolutions to which they have committed.
Progress in Accountability
Science-based fisheries management practices have helped to reduce the impact of fishing on related species and ecosystems in an effort to promote global conservation and improve fishing practices. We acknowledge that there are still challenges that need to be addressed and are working tirelessly with industry and research groups to find solutions. As an industry, we have made significant progress in by catch mitigation and great strides to prohibit shark finning, improve traceability and hold each other accountable for better fishing practices than ever before.
While commitments to sustainability are at the core of the seafood industry, consumers and companies are also collectively partnered. In today's digital world in which information is easy to access, some consumers are taking an active interest in where their food comes from and demanding more information on each product's sourcing.
Bumble Bee, too, places an emphasis on traceability to serve as a resource and help guide these interested consumers on the journey from catch to can. Bumble Bee recently announced a new tracking function (bumblebee.com/tracemycatch) in which consumers can trace a can of tuna through the supply chain to get details on the tuna species, fishing method, ocean of catch, vessel names and flags, fishing trip dates and processing location. We plan to expand traceability information for other products in our portfolio over time.

Science-Based Solutions
Sustainability is always evolving, and we are never finished looking for even better solutions and technologies to improve fishing practices. And, while groups like Greenpeace continue to challenge our progress as an industry, they also refuse to join us at the table to engage in any science-based discussions to find ways to help all parties involved reach the common goal of ocean preservation and protection. Instead, it's their unsubstantiated chatter that merely confuses and misleads consumers and, ultimately, detracts from the progress being made.
As an industry, our goal is to find science-based solutions and, equally important, foster consumer education on the importance of seafood sustainability. With ongoing research, communication, transparency and partnerships among industry leaders, we can effectively work together to improve fishing practices and preserve the world's aquatic resources now and in the future.
Chris Lischewski is president and CEO of Bumble Bee Seafoods.