Qualcomm Appoints Modoff as Executive VP of Strategy, M&A and Ventures
Thursday, October 29, 2015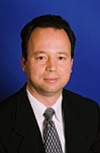 Qualcomm Inc. announced that Brian Modoff has joined the company as executive vice president of strategy, mergers and acquisitions (M&A) and ventures, reporting directly to Steve Mollenkopf, CEO of Qualcomm.

Modoff will have companywide oversight for strategy, M&A and the venture investment portfolio, the company said.
According to Qualcomm, Modoff, in his newly created role, will partner closely with the Executive Committee to help define Qualcomm's strategic direction and long-term vision and to ensure strong cohesion and alignment with all strategic planning efforts throughout the organization.
Modoff is a seasoned industry strategist who most recently served as a managing director in equity research at Deutsche Bank Securities. With more than 20 years of experience in the communications sector, he has provided guidance and advice to many companies for IPOs, mergers and acquisitions and venture capital funding. Prior to working on Wall Street, he held various leadership positions at Rockwell and served in the U.S. Navy, Qualcomm said.
"I'm very pleased to welcome Brian to Qualcomm," Mollenkopf said. "He brings to the role a unique combination of industry experience and a deep understanding of Qualcomm that will help drive the company's strategy and position Qualcomm for continued success moving forward."