AleSmith Covers All the Bases for Expansion With New Site
Originally published October 29, 2015 at 12:11 p.m., updated October 29, 2015 at 12:11 p.m.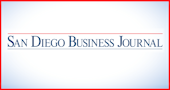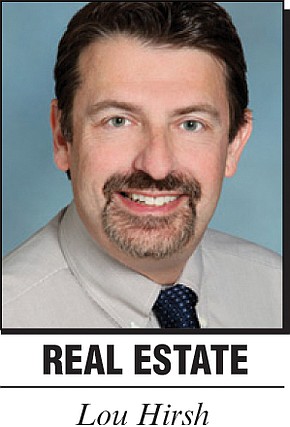 San Diego — AleSmith Brewing Co. recently opened the doors in Miramar to the region's latest temple of taps — what the company bills as San Diego County's largest brewery tasting room, spanning 25,000 square feet.
After more than a year of design and a $1.5 million renovation, AleSmith's new facility is now up and running in a leased space at 9990 AleSmith Court, formerly known as Empire Street. The indoor-outdoor space has 60 beer handles and features a zig-zagging bar with a trio of massive copper tap towers. Visitors get a view of a custom-built, two-story brew house behind glass panes frosted over with the company's familiar anvil logo.
Operators said the new tasting room's 5,000-square-foot outdoor beer garden has a fire pit and drought-
resistant plants. The exterior space is bordered by a steel rail bar allowing access to food trucks and other on-site vendors of edible items.
Owner and CEO Peter Zien said the new facility will allow the 20-year-old brewer to eventually boost production ten-fold from its current output of nearly 25,000 barrels annually. For perspective on the jump in physical space, Zien noted that the company's original Miramar tasting room had a total of 750 square feet of purely interior space, and a single set of 15 taps.
The new tasting room was designed by Marcatects and Smith Consulting Architects, with R&R Construction as the general contractor and Urban CM Group as project manager.
Future phases, set for completion in 2016, will include a new beer garden bar, an upstairs mezzanine area, company store and private event space. Zien is also planning a museum honoring the late San Diego Padres Hall-of-Famer Tony Gwynn, being built in association with Gwynn's family and the nonprofit Tony and Alicia Gwynn Foundation.
The first brewer to set up shop in Miramar in 1995, AleSmith announced last year that it was moving from its space on Cabot Drive after signing an
11-year, $9.7 million lease with the building owner at its new site, Westcore Properties.
The new tasting room is the latest sign of continued rapid growth in San Diego's key beer hub of Miramar. Late last year in the same neighborhood, rival Ballast Point Brewing & Spirits opened a 107,000-square-foot brew house and restaurant facility that also contains its corporate offices.
• • •
Grocer Finds Going Not So Easy: It wasn't as fast as the recent demise of supermarket chain Haggen Inc., which is set to close up shop after less than a year in California. But reality has apparently sunken in for the small-
format Fresh & Easy Neighborhood Market, whose operators recently announced that nearly 100 of its last remaining stores in three states will be shutting down in coming weeks.
According to the grocer's website, that will include eight stores still operating in San Diego County — about half the number that were in business locally as of mid-2012. Fresh & Easy was started in 2007 by British retailer Tesco PLC, which sold most of the stores in 2013 to Los Angeles-based Yucaipa Cos. LLC, but neither owner was able to make a mark in the crowded and fiercely competitive California grocery arena.
At press time, Fresh & Easy had not filed formal layoff notices with the California Employment Development Department for its local stores. However, it did recently file notices impacting a total of 912 workers in Riverside and Torrance, primarily employed in the company's administrative, kitchen and warehouse facilities.
• • •
Former FBI Office Gets Indoor-Outdoor Makeover: Bixby Land Co. of Newport Beach recently finished a $10 million overhaul of the former FBI field office on Aero Drive in Kearny Mesa. Called Aero, the four-story building at 9797 Aero Drive now sports features including overhead roll-up doors that the developer said opens ground-floor spaces to a large outdoor deck and gathering area.
Tenants are being scouted for the 96,534-square-foot building, with
Colliers International handling leasing. Bixby acquired the building in 2014 for $12.5 million, and the redesign was overseen by Gensler.
This is the ninth office redevelopment completed in California since 2012 by Bixby, which is set to start a similar renovation in Sorrento Mesa, to be called The Oberlin. Led by current President and CEO Bill Halford, Bixby is credited in the industry with popularizing what is now a statewide trend of incorporating increasingly desired indoor-outdoor elements into older office properties.
• • •
More Renovations and Move-Ins: Investment firm Capstone Advisors of Carlsbad recently completed a $1.5 million renovation of The Ivanhoe, a three-story La Jolla office building that it acquired for $10 million in 2014 at 7817 Ivanhoe Ave. Officials said the makeover included the lobby, restrooms, hallways, parking garage and exterior elements such as lighting, paint and new drought-resistant landscaping.
In Oceanside, Rocky's Food Distributors Inc., which supplies meats and cheeses to small restaurants and grocery markets, has purchased a 14,307-square-foot building at 4048 Avenida De La Plata for $1.55 million, aided by $640,000 in SBA 504 financing provided by Bay Area Development Co. According to the lender, Los Angeles-based Rocky's will employ 15 at the Oceanside site.
In San Diego's Kensington neighborhood, locally based Urban Kitchen Group plans to launch a new concept in the 3,500-square-foot space where it previously ran Fish Public and Kensington Grill during the last 20 years, at 4055 Adams Ave. Principal Tracy Borkum plans to debut a "casual take" on the company's popular Cucina brand, set to open in February 2016 but with the exact name, menu and other details still to be announced.
Send commercial real estate and development news of general local interest to Lou Hirsh via email at lhirsh@sdbj.com. He can be reached at 858-277-8904.