Solar Manufacturer Closes San Diego Location
Monday, October 26, 2015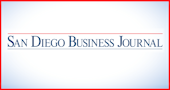 Soitec Solar Industries, LLC has closed its Rancho Bernardo location, and reported a potential layoff of 100 employees, according to the California Employment Development Department.
Soitec is a designer and manufacturer of semiconductor materials for the electronics and energy industries. According to a financial press release, the French company decided to report its solar activities separately in order to withdraw from solar operations and focus on electronics.
All manufacturing and R&D activities ceased earlier this month in San Diego (and a facility in Freiburg, Germany) and the company will continue to sell off its residual solar assets. The company stated that its cash position was stable, in part due to the proceeds from disposals of the San Diego building and the other small solar farms.
Both San Diego Gas & Electric and the Department of Energy underwrote million-dollar investments in the San Diego facility. The facility was expected to "provide more than 300 megawatts of generating capacity at a half-dozen future solar farms in San Diego County," but the market never emerged for the completion of those projects (with one exception in Borrego Springs), reported the San Diego Union-Tribune.