CDC Small Business Finance Lends More Than $800M in Fiscal Year
Sunday, October 25, 2015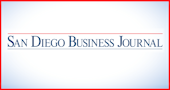 CDC Small Business Finance, one of the nation's largest Small Business Administration lenders, said it lent out more than $800 million over the past fiscal year ending in September.
SBF is the country's top-ranked 504 lender, an SBA program for buildings and large equipment. In a 504 loan, borrowers put down 10 percent of the loan, certified development companies lend 40 percent of the total and traditional banks partner for the outstanding half of the loan.
The lender said it had lent to 440 small businesses and indirectly created 7,100 jobs in the last year. It lent $731 million in 504 loans to 300 businesses to buy real estate.
"Putting capital in the hands of small businesses results in new jobs and strengthens communities," CEO Kurt Chilcott said. "We're extremely proud of the economic impact we've had serving the needs of small business entrepreneurs."
The company's activity also included $10 million in working capital and $795,000 in micro loans.