Wermers Completes Mission Viejo Project
Friday, October 23, 2015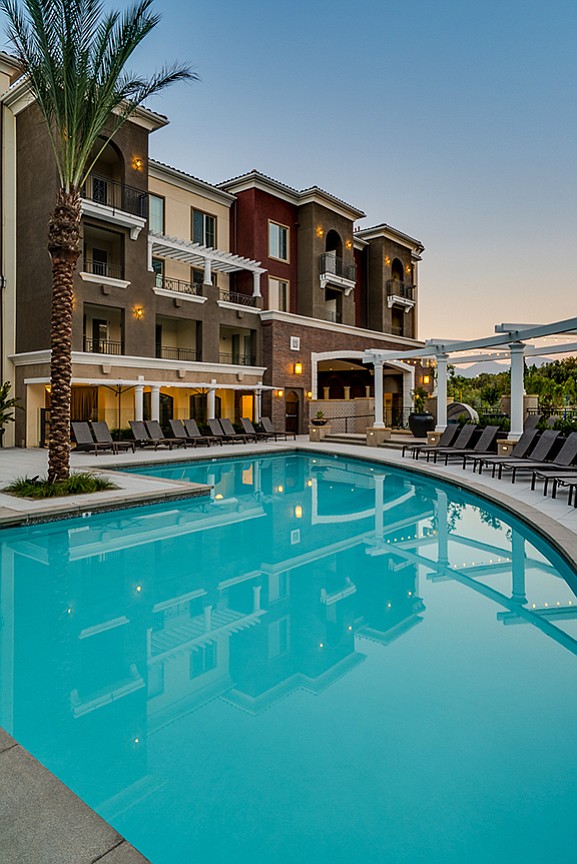 San Diego-based development company Wermers Properties announced the completion of Adagio on the Green a community of 256 luxury apartment homes located in Mission Viejo.
The development was done in partnership with Watermarke Properties Inc. Construction began in February of 2014 and was completed this month. The companies would not disclose the cost of the project.
"Wermers Properties is equipped with the experience and expertise to develop intricate and complex projects, said Branden Wermers, director of development for Wermers Properties. "Adagio on the Green presented a unique challenge because of the added environmental considerations that were integrated into the design and construction. It takes a seasoned team of experts to ensure that this project would be well-designed and constructable,"
Adagio on the Green is adjacent to the Mission Viejo Country Club.
According to Wermers, the apartments are furnished with top-of-the-line home appliances and luxury interior touches. Amenities include two resort-style salt-water pools with designer decks, as well as a fireside lounge and barbecue stations with dining areas. Residents can choose between two state-of-the-art fitness rooms: One focuses on cardio and the other on strength training. In addition, residents can use the yoga/meditation room. The development also has outdoor courtyards and a wooden bridge constructed above a natural stream.
Wermers is currently developing Village at Pacific Highlands Ranch a mixed-use complex with 331 apartment homes and approximately 175,000 square feet of retail and dining space. It is located in Carmel Valley. Wermers Properties partnered with R&V Management for the project.
Wermers is also in partnership with Watermarke on an 868 apartment, mixed-use development in Corona.