ViaSat Buys 23 Acres for Worldwide Headquarters in Carlsbad
Thursday, October 22, 2015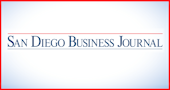 Cushman & Wakefield announced Thursday that ViaSat, Inc. has purchased 23 acres off El Camino Real and Gateway Road in the Bressi Ranch area of Carlsbad for its global headquarters from HCP, Inc. (NYSE: HCP). Financial details of the transaction were not disclosed.
ViaSat is a broadband services and technology company providing internet service to stream high-bandwidth media and content globally, servicing the consumer, commercial and government sectors. ViaSat operates worldwide with more than 3,700 employees. HCP, Inc. is a fully integrated real estate investment trust serving the health care industry. HCP, Inc. was the first healthcare REIT included in the S&P 500.

"Interest in Carlsbad land is very bullish at the moment. We are seeing activity across the board from users such as ViaSat and speculative developers," said Aric Starck, managing director of Cushman & Wakefield who represented the seller, along with fellow Managing Director Dennis Visser. "Carlsbad has been the most actively traded submarket in San Diego over the past year by investors and it's no surprise that many of the investors are turning to ground up development".
ViaSat was represented by Rick Reeder and Tom van Betten, also with Cushman & Wakefield.