Tealium Establishes New Flagship Office in Japan
Thursday, October 22, 2015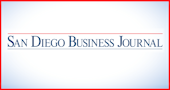 San Diego-based Tealium, a provider of enterprise tag management and real-time unified customer data solutions, recently announced the company has extended its global presence with the establishment of a new flagship office and executive leadership appointment in Japan.
"Our establishment of a formal presence in Japan is a direct reaction to the market's demand for best-in-class, real-time customer data solutions," said Jeff Lunsford, CEO of Tealium. "The problem that Tealium solves is universal: We provide actionable data in real time, and eliminate the latency that results from trying to stitch together disconnected marketing applications and data sources. We look forward to supporting organizations across Japan in addressing their customer data challenges, and engaging with their customers in an entirely new way."
Tealium also said it has appointed industry veteran, Andy Clark, as general manager of Asia Pacific and representative director of Tealium Japan, responsible for driving all aspects of the company's business across the region.
According to Tealium, Clark is a digital technology veteran, with nearly 20 years of building and leading teams in Asia Pacific for technology companies. Prior to Tealium, he served as group VP, Asia Pacific for Limelight Networks, and has held senior positions at Crossbeam Systems, RightNow Technologies, and IBM.
Tealium said it is collaborating with digital agencies and system integrators, including eAgency Co. Ltd., D.A. Consortium Inc., and OPT Inc., to bring Tealium's solutions to the market.