President/CEO of San Diego Convention Center Corp. Announces Retirement
Thursday, October 22, 2015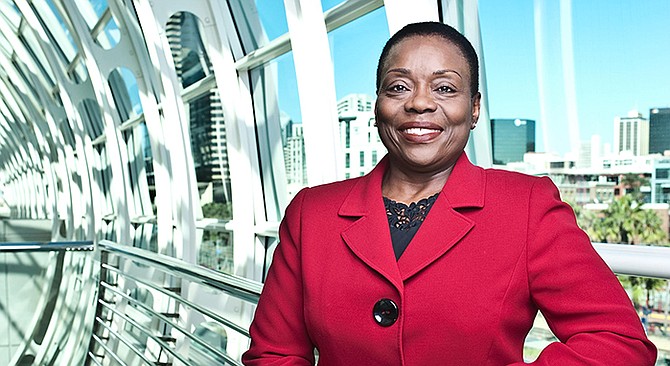 Carol Wallace, president and CEO of the San Diego Convention Center Corp., announced she will retire at the end of the year.
Wallace, 66, will step down from her position Dec. 31, but continue to serve as a consultant through 2016. She has served the corporation for 25 years.
"Over the last two decades, it has been my highest professional honor to lead the San Diego Convention Center to become one of the most successful convention facilities in the world," Wallace said in a news release. "None of it would have been possible without the truly talented and professional team of employees of the corporation who made it all happen."
Wallace oversees management and operations of the Convention Center, with a staff of 540 people and an annual budget of over $33 million.
"Carol is truly a recognized leader in this industry and San Diego has been fortunate to have her manage one of our most important community assets, a facility that has been ranked in the top 3 internationally," said Stephen Cushman, chair of the Convention Center Corporation Board of Directors. "She has built a top notch team and their record of success running the facility is a testament to her leadership and passion for the industry."
Wallace joined the San Diego Convention Center in December 1991 as its general manager.
Prior to San Diego Convention Center, Wallace worked at convention centers in both Dallas and Colorado.