It's Awards Season at the Pentagon, Contract Awards That Is
Originally published October 22, 2015 at 9:25 a.m., updated October 22, 2015 at 9:25 a.m.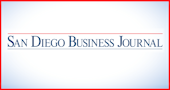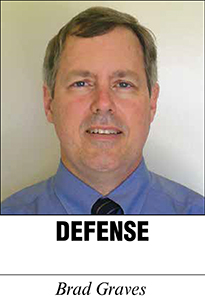 San Diego — As the old year drew to a close, the push at the Defense Department was to get funds obligated before the chimes struck 12.
"New Year's Day" comes on Oct. 1 for the federal government, and this year's Sept. 30 Pentagon contract notice practically resembled a phone book.
September tends to be a busy time for defense contract announcements, a Defense Department spokeswoman said, adding that there tend to be fewer contract awards in the first quarter.
• • •
Structures for SEALs: Part of the year-end flurry was the U.S. Navy awarding construction contracts for the first projects that will remake the Silver Strand Training Complex South. The site is at Naval Base Coronado, near Imperial Beach. The Navy plans some $800 million in construction over the next 10 years to update the training environment for its special operations forces, the SEALs.
Three businesses pulled in more than $90 million worth of contracts. RQ-DPR JV Construction of Carlsbad received a $53.3 million contract for one- and two-story administrative, training and warehouse buildings. The Navy may exercise up to three contract options which would bring the deal up to $56.9 million. Construction is expected to begin in summer 2016 and end in spring 2018. Thirteen businesses competed for the work.
Solpac Construction Inc./Soltek Pacific Construction Co. received a $26.6 million task order for one- and two-story operational and logistics facilities. The facilities would support a variety of functions including armory, dive operations, medical and rehabilitation. The task order also contains one unexercised option and three planned modifications which, if exercised, would increase the value to $30.2 million. The contract modifications provide for furniture, fixtures and equipment, physical security equipment and audio-visual gear. The option provides for a lift truck and charging station, laundry equipment, metal shelving, training room work tables and agitating ultrasonic parts washers. Five companies submitted proposals for the work.
In addition, Solpac received a $9.3 million contract for a one-story communication facility.
Construction is expected to begin in summer 2016 and end in spring 2018.
True Champions Inc., based in San Diego's Linda Vista neighborhood, received a $1.7 million contract for construction of temporary structures.
• • •
Marching North: Vista-based Cox Construction Co. received a $21.7 million U.S. Army contract to design and build the Army Reserve Center at March Air Reserve Base in Riverside. The job is expected to take two years.
• • •
Messing About in Boats: The large ships get all the glory, but smaller Navy boats need attention as well. The Navy awarded several deals for marine boatyard services and industrial support. With options, the deals could stretch to five years.
Deals worth up to $75 million, covering boats 50 feet or longer, went to Epsilon Systems Solutions Inc. of San Diego, Integrated Marine Services Inc. of Chula Vista, Marine Group Boat Works LLC of Chula Vista, Miller Marine Inc. of San Diego and Nielsen Beaumont Inc. of San Diego.
Deals worth up to $25 million, covering boats shorter than 50 feet, went to Adept Process Services Inc. of National City, Bay City Marine Inc. of National City and NevWest Inc. of San Diego, as well as some of the previous contractors: Epsilon Systems Solutions, Integrated Marine Services, Marine Group Boat Works, Miller Marine and Nielsen Beaumont.
The Southwest Regional Maintenance Center in San Diego awarded the indefinite-delivery, indefinite-quantity deals.
• • •
Thanks for the Planks: When you repair ships, you need something to stand on. Who knew that filling such a need could be worth $30 million a year? San Diego-based American Scaffold and Jamul-based W.V. Construction Co. received a five-year contract with a $148.4 million ceiling to provide scaffolding services — including labor — to Navy ships and other U.S. government vessels within a 50-mile radius of San Diego.
• • •
Short Takes: The Navy exercised an option to buy a helicopter simulator from BSC Partners LLC of San Diego. The deal for the MH-60S Seahawk trainer is worth $6.6 million and expected to last until 2021. … Virginia-based VersAbility Resources Inc. will work in San Diego and seven other ports, loading and stowing Navy cargo. The indefinite-delivery contract could be worth up to $32.5 million over two years. VersAbility employs people with developmental disabilities. … A two-year Navy deal awarded to Lockheed Martin Corp. (NYSE: LMT) to upgrade the autonomic logistics information system for the F-35 fighter calls for 1 percent of the work to be done in San Diego. Work on the $28.8 million deal is spread throughout the world.
Send San Diego defense contracting news to bradg@sdbj.com.