Health Nucleus Provides High-Tech Analysis at Healthy Price
Originally published October 22, 2015 at 9:12 a.m., updated October 22, 2015 at 9:12 a.m.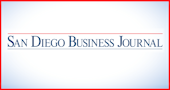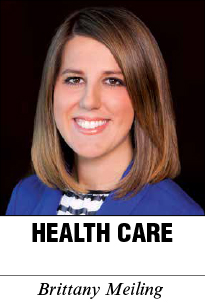 La Jolla's famed geneticist J. Craig Venter has launched what he describes as the world's most comprehensive service to determine health and disease risk. The service provides a detailed picture of a person's health down to the molecular level, which helps people make more informed decisions about treatment.
But at $25,000 to $50,000 a pop, only the super wealthy will likely gain access to it. The project, called Health Nucleus, will target self-insured executives and athletes who can afford the top-
dollar service. The center will carry out a full analysis of its customer's genomes, sequence their gut bacteria or microbiome, analyze more than 2,000 other body chemicals, and put them through a full-body MRI scan.
"Like an executive physical on steroids," Venter told MIT Technology Review.
The service represents decades of work by Venter to find ways to make people live longer by preventing, identifying and treating illness. It's also another way to monetize genomic data while the health care industry lags in its efforts to use scientific gains in sequencing in meaningful ways.
Building a Database
Venter is best known as the guy who raced against the federally backed Human Genome Project to sequence the first human genome ― his own. Using $100 million of private money instead of public funds, Venter succeeded. He later founded Celera Genomics, The Institute for Genomic Research (TIGR) and the J. Craig Venter Institute (JCVI).
Health Nucleus was formed as part of Human Longevity Inc. (HLI), another company Venter founded 19 months ago with an initial $70 million in venture funding. HLI is touted as the world's largest DNA-sequencing lab (loaded with 24 Illumina HiSeqX genome sequencing machines) and aims to tackle one million genomes in four years. The idea is to create a giant private database of human genetic and medical information.
The company began accumulating genomes this year by offering to sequence them for partners including Genentech and the Cleveland Clinic, which need the data for research. Venter said HLI keeps a "de-identified" copy of the data along with information about patients' health.
One new client is Discovery Ltd., a South African insurance company that entered a partnership with Venter for whole exome sequencing just last month. For $250, HLI will sequence and analyze the exome of Discovery's clients in South Africa and the United Kingdom. HLI will also keep copies of the South Africans' DNA information and have access to their insurance records.
The individuals who partake in the new Health Nucleus program will also become part of the database.
Putting Data to Work
Venter intends to use this information to discover the role of genes in all diseases, allowing accurate predictions about people's health risks, and uncovering ways to avoid those problems.
"My view is that we know less than
1 percent of the useful information in the human genome," Venter said.
Human Longevity's Health Nucleus program (while high dollar now) is intended to win widespread acceptance from insurers and government. Eventually.
Many of Health Nucleus' tests are not FDA-approved because they haven't yet been tested. According to Xconomy, HLI was able to get around this by running as a clinical research project subject to basic Institutional Research Board (IRB) protocols. But Venter is hopeful about the venture's future.
"If insurers are interested in moving their customers to better health through prevention rather than costly treatments after disease occurs, then we believe they will want to cover many of the tests and services offered by HLI," Venter said in an email. "Discovery Health is one such progressive company with their Vitality Health program."
The first Health Nucleus opened in San Diego on Oct. 13 at HLI's headquarters, and others are scheduled to open in other U.S. and international cities in 2016.
Here are the services it plans to provide:
Whole human genome sequencing will give a report of a person's full set of 6 billion DNA "letter" pairs (most DNA tests cover less than 2 percent of your genome, according to HLI).
Microbiome sequencing will measure the combined DNA of the microbes that live in and on the human body Metabolome characterization will measure the unique chemical fingerprints of the processes that occur in living cells.
A comprehensive body MRI scan will screen for anything abnormal and provide a baseline picture of health.
Other customized laboratory tests and screenings.
Contact Brittany Meiling at bmeiling@sdbj.com or 858-634-4625.