SeaWorld to Challenge Coastal Panel's Authority to Regulate Killer Whale Policies at Park
Sunday, October 18, 2015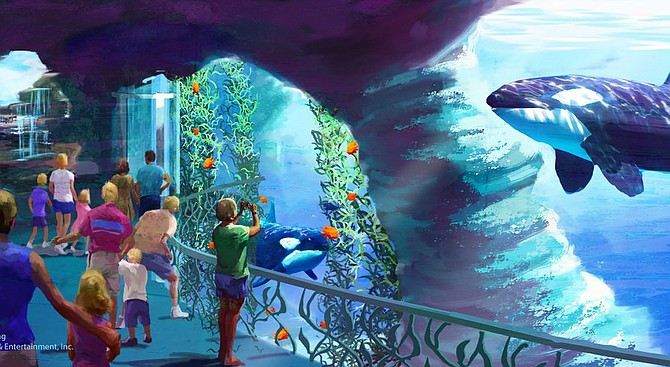 The parent company of SeaWorld San Diego will pursue legal action, challenging a recent California Coastal Commission decision approving its planned local Blue World expansion while banning the marine park's breeding of captive killer whales.
Company officials said Orlando, Fla.-headquartered SeaWorld Entertainment Inc. has retained three attorneys at the Los Angeles-based law firm Manatt, Phelps & Phillips LLP to represent it in a pending lawsuit.
"As a regulatory board charged with managing coastal development and related land-use decisions, the Coastal Commission went way beyond its jurisdiction and authority when it banned breeding by killer whales at SeaWorld," SeaWorld Entertainment President and CEO Joel Manby said in a statement.
"By imposing broad new jurisdiction over all future SeaWorld marine animal projects, as well as aquarium projects elsewhere in the state, the commission has overstepped both federal and California law," Manby said.
The company said it is strictly regulated by the federal government and passes strict annual licensing requirements, with accreditations by organizations including the Association of Zoos and Aquariums.
Announced in August 2014, Blue World would span nearly 1.5 acres and includes a near doubling of the water volume of SeaWorld San Diego's current whale enclosure, to 10 million gallons. Plans also call for new underwater viewing areas and interactive features, with completion slated for 2018.