Mother Earth to Expand Its World With an Idaho Facility
Originally published October 15, 2015 at 3:13 p.m., updated October 15, 2015 at 3:13 p.m.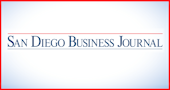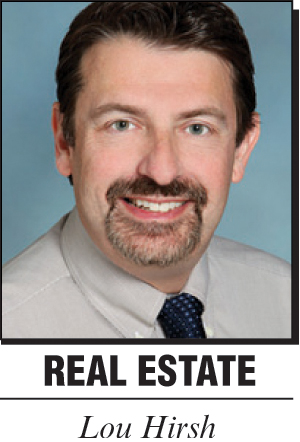 It's a sign of the times for San Diego County's burgeoning craft beer industry: So many companies are looking to expand that they're actually running out of viable physical spaces to do that in the local market.
That's the case with Vista-based Mother Earth Brew Co., which recently announced plans to expand into a 40,000-square-foot space in Nampa, Idaho, near Boise.
Founded in 2010, the fast-growing Mother Earth has two current Vista sites, including its main production facility in a local business park and a tasting room in the city's downtown. Operators say the brewer is on track to sell 22,500 barrels this year, up from 15,500 in 2014.
Chief Branding Officer Kevin Hopkins said the company began a search several months ago for its next facility, needing to address long-term production expansion as its distribution continues to widen in several Western states for brews including its Cali Creamin' Vanilla Cream Ale.
"We looked around for about a year, including all over North and South County, and we really weren't able to find something locally at the size we were aiming for," Hopkins said.
In Idaho, Mother Earth has secured an existing space in an industrial park near Interstate 84, where it plans to set up a brewery, tasting room and office space. Hopkins said the facility, expected to be operating by mid-2016, will allow the brewer to initially produce about 30,000 barrels annually, and there is enough capacity to raise that in coming years to 100,000 barrels.
Mother Earth currently employs about 50 people in Vista, and its Idaho workforce is expected to total between 75 and 100 people within the next five years. While it retains its local home base, founder and CEO Dan Love and his wife Erin, as well as head brewer Chris Baker, will be living in both Vista and Nampa until the new brewery is up and running.
According to the Boise Valley Economic Partnership, which helped facilitate the brewer's upcoming expansion, Idaho is the third-largest producer of hops in the U.S. and has more than 50 active breweries, with others in planning stages. Still not the crowd scene of San Diego County, with at least 110 licensed brewing facilities and more in the works.
• • •
Governor Nixes Move to Curb Civic San Diego Clout: California Gov. Jerry Brown recently vetoed a measure that would have significantly reduced the authority of Civic San Diego in approving projects in the downtown area and others where it has jurisdiction.
Assembly Bill 504, put forward by state Assemblywoman Lorena Gonzalez (D-San Diego), would have required project decisions by Civic San Diego, a nonprofit, public benefit corporation, to be reviewed by the City Council in order to have more public discussion of projects. Currently, Civic San Diego is the city's designated agency for oversight of downtown projects and essentially has final say on proposed new developments.
Announcing his veto of the measure, Brown issued a statement saying the legislation imposes statewide rules on local land-use planning that are intended to address a dispute in one jurisdiction. "These are issues that should be determined at the local level," the governor said.
The Downtown San Diego Partnership and San Diego Regional Chamber of Commerce issued a joint statement applauding Brown's veto, saying it "ensures Civic San Diego's mission to advance transformational change in our urban neighborhoods continues."
The veto might not put an end to the dispute over Civic San Diego's power. At press time, there was still a pending lawsuit against the city and the agency, filed earlier this year by Civic San Diego board member Murtaza Baxamusa and challenging the current project oversight process.
Baxamusa was among proponents who helped devise Gonzalez's proposal. Gonzalez said she "respectfully" disagrees with the governor's position, and will continue to press the issue.
"The downtown interests and developers who have shut out workers and communities for the last 40 years can hire an army of lobbyists if they like, but I will not be deterred from doing what's right," the lawmaker said in a statement. "I now know what my first bill next year will be, with some minor changes."
• • •
One Port Project Done, Another On Tap: The Unified Port of San Diego recently completed a $3.9 million project that realigned and spruced up a section of North Harbor Drive near America's Cup Harbor in Point Loma. Port officials said the one-year project added approximately 130 new public parking spaces, an improved Class 2 bike lane and a midblock signalized pedestrian traffic crossing, along with median and landscape upgrades.
In other port-related news, district officials recently issued a request for proposals seeking qualified consultants and developers for planned improvements on a site called Pond 20. Port officials are seeking to create a wetlands mitigation bank on an 84-acre site in south San Diego, near Imperial Beach.
Port officials have long sought to bring new commercial and recreational amenities to a South County area that spans a total of 95 acres, and will be taking proposals through Nov. 4 on the district's Planet Bids portal.
Send commercial real estate and development news of general local interest to Lou Hirsh via email at lhirsh@sdbj.com. He can be reached at 858-277-8904.