Manchester Grand Hyatt Completes Lounge Renovation
Thursday, October 15, 2015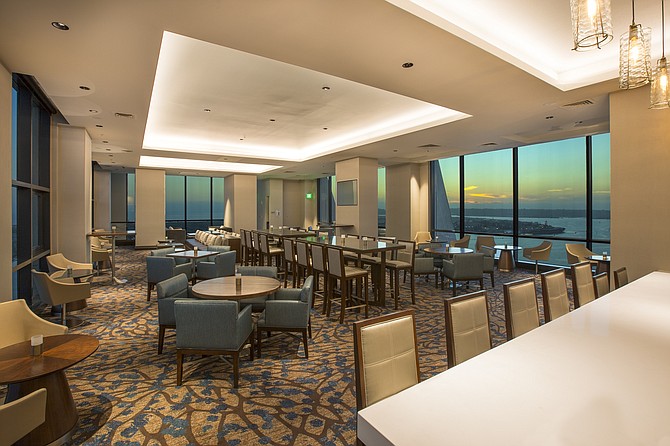 Manchester Grand Hyatt San Diego recently completed a multimillion-dollar renovation of its sky-high bar and lounge, called Top of the Hyatt.
Operators of the downtown hotel said the venue, located 40 stories above San Diego Bay, has been refurbished to include high bar tables at the center of the space, with low lounge seating and swivel chairs along the perimeter. The modernization was designed by Forrest Perkins to capitalize on the venue's panoramic views, and also included installation of soft lighting and a deeper-tone color palette.
An exact cost of the renovation was not disclosed.
The upgrade was the latest in a series of extensive renovations completed in the past three years by the property's owner, Maryland-based Host Hotels & Resorts Inc. The 1,628-room hotel, at 1 Market Place, is the local region's largest by room count.