East Village Apartment Property Sold for $83.95 Million
Tuesday, October 13, 2015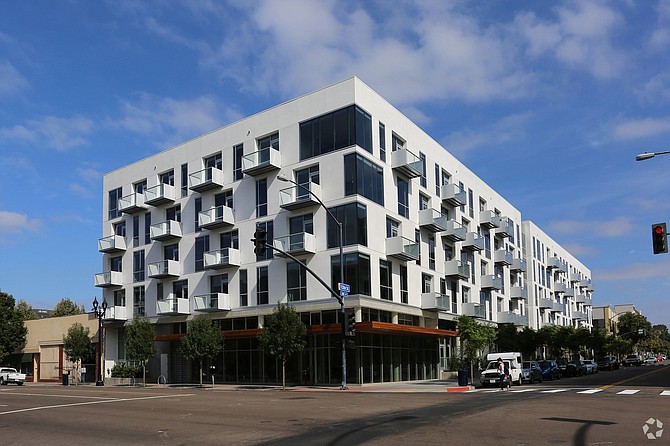 Plano, Texas-based Monogram Residential Trust Inc. has purchased EV Lofts, a luxury apartment property in downtown San Diego's East Village, for $83.95 million, according to CoStar Group and public data.
The seller of the newly built, 208-unit property, at 688 13th St., was San Diego-based developer OliverMcMillan. The five-story EV Lofts is nearing completion on a 0.23-acre parcel located on 13th between Market and G streets.
Monogram also purchased a Boca Raton, Fla., apartment for $81.74 million in a separate transaction, and both deals were part of a tax-deferred 1031 exchange, as Monogram redeployed capital from the recent disposition of an apartment community in Chicago.
In its own statement, Monogram officials said EV Lofts is set for an official November opening after recently starting its leasing, and will include 5,000 square feet of ground-floor retail space. The property also has 9,000 square feet of outdoor space on its rooftop terrace, which will include a dog park.
EV Lofts is among several local mixed-use projects developed by the downtown-based OliverMcMillan, founded in 1978 by developers Dene Oliver and Jim McMillan. Oliver remains CEO of the company, which has also developed recent mixed-use residential projects in cities including Atlanta and Honolulu.