$2.8 Million Renovation Completed at Oceanside Apartments
Originally published October 12, 2015 at 10:53 a.m., updated October 14, 2015 at 11:57 a.m.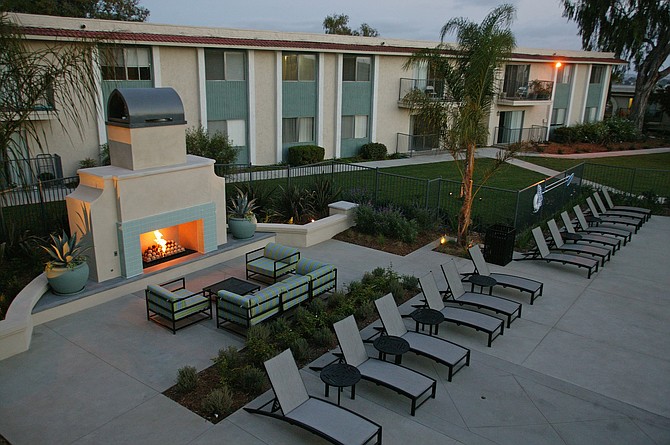 REIG Construction of San Marcos recently completed a $2.8 million renovation of the 240-unit Sunterra Apartments in Oceanside, including the addition of a dog park and community area.
A statement from REIG Construction said improvements also included interior renovations to apartment units, and an overhaul of exterior amenities including barbecue areas, a gazebo, outdoor fireplace, pool and fitness center.
The apartment community, at 3851 Sherbourne Drive, is owned by Benedict Canyon Equities, managed by TruAmerica Multifamily and operated by FPI Management.