OPKO Health Participates in MabVax Financing Round
Sunday, October 11, 2015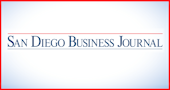 MabVax Therapeutics Holdings, Inc., a clinical-stage cancer immunotherapy company, previously announced that it has closed its public offering of 2,500,000 shares of its common stock and warrants to purchase up to 1,250,000 shares of its common stock. OPKO Health participated in the financing and was one of the largest investors in the round. This is the second investment made by OPKO Health, Inc. this year in MabVax.
Commenting on the continued investment in MabVax, Dr. Phillip Frost, CEO and chairman of OPKO Health, Inc., said, "This supplemental financing will provide MabVax with additional funds to advance the company's lead antibody program into early clinical trials next year potentially reaching key milestones by midyear next year."
David Hansen, president and CEO of MabVax ,said, "We are proud to have the continued support of OPKO Health. MabVax intends to use the proceeds from the financing to file two INDs (investigational new drug applications) in 2015 and initiate two Phase 1 trials for its HuMab 5B1 antibody program in early 2016." Currently, the HuMab 5B1 antibody is being developed as both a diagnostic and therapeutic product targeting metastatic pancreatic and colon cancer.