Qualcomm Announces Quarterly Dividend, New Server Platform
Friday, October 9, 2015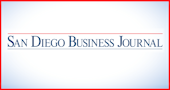 Qualcomm Inc. wrapped up the week by announcing a quarterly dividend and announcing that a preliminary version of a new server platform for the data center market was available to interested customers.
Qualcomm (Nasdaq: QCOM) said on Oct. 8 that it had made a live demonstration of its Server Development Platform. The platform includes a pre-production version of its server system on a chip. The chip has 24 cores.
Qualcomm called it "significant progress in its move to offer world-class server processors."
In related news, the company announced technology collaborations with Xilinx and Mellanox.
The corporation said Oct. 9 that it planned to pay a quarterly cash dividend of 48 cents per share on Dec. 18. Dividends will go to holders of Qualcomm stock on Dec. 1.