Defense Industry Consolidation Seen as Threat to Competition
Originally published October 8, 2015 at 3:11 p.m., updated October 8, 2015 at 3:11 p.m.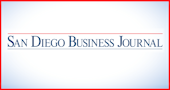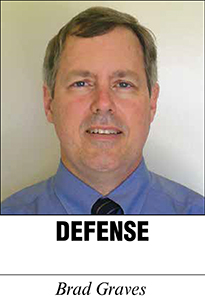 Are large defense companies getting too large? It's an intriguing question.
Leaders of the industry's No. 1 customer — the Pentagon — said they were wary about megamergers. Meanwhile, business sees profitability in mergers, particularly since margins in defense contracting aren't as high as other sectors.
The Pentagon's top buyer, Frank Kendall, expressed concerns to reporters over a powerful few suppliers in the wake of Lockheed Martin Corp.'s announcement that it will buy the Sikorsky helicopter business for $9 billion, according to published reports. Regulators OK'd the sale Sept. 24. Lockheed Martin (NYSE: LMT) said there was nothing to worry about.
Asked by a reporter about the Lockheed-Sikorsky merger on Sept. 30, Defense Secretary Ash Carter said he wouldn't comment on a specific case. Speaking generally, Carter told reporters that it was "important to avoid excessive consolidation in the defense industry, to the point where we did not have multiple vendors who could compete with one another on many programs. And to the point where we had so-called vertical integration in companies to an extent that made competition among subcontractors for work on primes less excessive." His remarks were published on the Pentagon website.
San Diego is home to midsize defense contractors such as Cubic Corp. (NYSE: CUB) and to small firms. Large contractors such as Northrop Grumman Corp. (NYSE: NOC), General Dynamics Corp. (NYSE: GD), Raytheon Co. (NYSE: RTN) and Boeing Co. (NYSE: BA) have a presence in town.
Kendall is undersecretary of defense for acquisition, technology and logistics. One week after making them, his Sept. 30 remarks were still generating ire in the defense community.
• • •
Deal's Details Will Stay Secret Through 2020: Part of Kratos Defense & Security Solutions Inc.'s $265 million deal to sell a portion of its business to an U.K. company may be kept out of the public eye for about five years, U.S. securities regulators said.
Kratos (Nasdaq: KTOS) announced June 1 that it was selling the U.S. and U.K. portions of its Electronics Products Division to Ultra Electronics Holdings PLC. Kratos will keep the missile defense electronics business based in Israel. Ultra gets access to the U.S. market.
Kratos put the lengthy agreement behind the sale in its most recent quarterly securities filing, but certain words were redacted in the public version of the agreement. Redacted words appear in a section of the agreement that spell out the noncompete arrangement between the two companies.
SEC Secretary Brent J. Fields said regulators will keep the information confidential until May 31, 2020, at Kratos' request. Fields' decision was posted to the SEC website Sept. 30. The redacted information qualifies as confidential commercial or financial information under the Freedom of Information Act, Fields determined.
• • •
Counsel Moves On: In a matter that does not appear to be related, Kratos lost its legal counsel. Deborah S. Butera, who served as the company's general counsel, registered in-house counsel, chief compliance officer and company secretary, left the company effective Sept. 24. Kratos disclosed the departure in a Sept. 25 securities filing. Butera joined the company in 2010, and oversaw a number of changes at Kratos, including acquisitions and staff cuts.
• • •
On the Horizon: What projects are ahead for the U.S. Navy's SPAWAR command and its lab on Point Loma? Defense contractors will be able to get a briefing when the local chapter of the National Defense Industrial Association holds its Fall C4I Industry Day on Oct. 27-28 at the Sheraton Hotel and Conference Center at 1433 Camino del Rio S. in Mission Valley.
For details on the conference, visit http://bit.ly/1LhiO1Q. Scheduled to speak at lunch on Oct. 28 is retired Capt. Mark Cedrun. His topic is the rescue of Capt. Richard Phillips in the Indian Ocean after Somali pirates seized his ship, the M/V Maersk Alabama.
C4I, by the way, stands for command, control, communications, computers and intelligence. SPAWAR stands for Space and Naval Warfare Systems Command.
• • •
Panama City Prospects: Indus Technology Inc. said in September that it received a prime contract from the Naval Surface Warfare Center Panama City Division. Under the deal, Indus will provide information assurance support to the command's Persistent Awareness Systems Development branch.
Just what is information assurance? It can be many things, but it includes making sure your data is the real thing — not something a hacker has corrupted.
The deal is worth up to $1.8 million in the first year, and could expand to $9.6 million over five years if the Navy exercises all of its options. Company CEO Jim Lasswell called it the company's "most significant" deal with the Florida command to date. Alion Science and Technology Corp. and Scitor Corp. will help Indus on the contract. Indus is an employee-owned small business.
Send San Diego defense contracting news to bradg@sdbj.com.