ACQUISITION: FIRM CITES PREMIUM VALUE IN SELLING TO REAL ESTATE GIANT
Blackstone Acquires BioMed Realty Trust in $8 Billion Deal
Originally published October 8, 2015 at 3:38 p.m., updated October 8, 2015 at 3:38 p.m.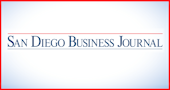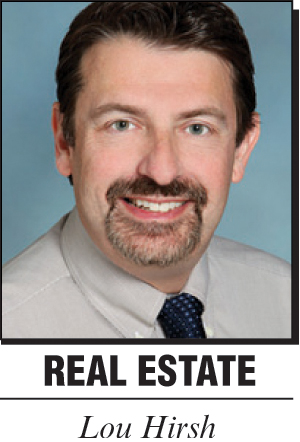 San Diego-headquartered BioMed Realty Trust Inc. has entered into an agreement to be acquired by affiliates of New York-based Blackstone Group, in an all-cash transaction valued at $8 billion, amounting to $23.75 per share.
The deal, set to close in the first quarter of 2016, follows Blackstone Group's purchase earlier this year of another local real estate investment trust, Rancho Bernardo-based Excel Trust Inc., in a $2 billion transaction.
Board Approval
A BioMed Realty statement said its deal has been unanimously approved by the company's board of directors and represents a premium of approximately 24 percent over BioMed's unaffected closing stock price on Sept. 22.
The stock closed that day at $19.18, before media reports that a potential sale of BioMed Realty was in the works and that Blackstone was a possible suitor. On Sept. 23, the stock closed at $21.54 as more than 10.6 million shares were traded.
BioMed shares closed Oct. 7 at $21.59, before the company's formal announcement, and were trading at $23.44 at mid-day Oct. 8, following the announcement.
BioMed Chairman and CEO Alan Gold said demand for high-quality, institutional real estate in the life science industry is at "historic levels," and demand is outpacing supply in all of its core markets, including San Diego, Boston-Cambridge, San Francisco and Seattle.
"However, we believe that the public markets are not adequately valuing our assets and proven business model," Gold said in the statement.
"Entering into this transaction with Blackstone fulfills our board of directors' mission to maximize stockholder value."
Powerful Portfolio
Nadeem Meghji, co-head of U.S. real estate acquisitions for Blackstone, said the BioMed portfolio is "an exceptional collection of office buildings" catering to tenants in key life science gateway markets. "We believe in the long-term fundamentals of this sector, particularly in locations with top-tier educational and research institutions."
Headquartered in Rancho Bernardo with a satellite office in University Towne Center, BioMed Realty Trust (NYSE: BMR) is among the nation's largest holders of life-science real estate, with properties totaling approximately 18.8 million rentable square feet. Its U.S. and U.K. tenants include pharmaceutical firms, research and educational entities.
BioMed officials said completion of the deal, with affiliates of Blackstone Real Estate Partners VIII, is contingent on approval of BioMed Realty's stockholders, who will vote on a date to be announced. Morgan Stanley & Co. is acting as lead financial advisor to BioMed, with Raymond James & Associates Inc.also providing advisory services.
Blackstone Group has holdings in numerous industries and is the world's largest real estate private equity firm, with $92 billion in assets under management. In the local market, Blackstone is the majority owner of Hotel del Coronado, and its portfolio holdings include the parent companies of SeaWorld San Diego and Legoland California Resort in Carlsbad.