GA-ASI Awarded Two Army Aircraft Contracts
Wednesday, October 7, 2015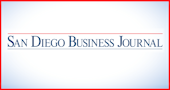 General Atomics Aeronautical Systems Inc. received two aircraft contracts from the U.S. Army at the end of September.
The Army awarded the Poway business a $14.79 million deal covering performance-based logistics support for the Block 1 Gray Eagle program. Work will be complete by Oct. 23. The Army obligated fiscal 2015 operations and maintenance funds to the project.
Gray Eagle is a Predator unmanned aircraft adapted for Army use. Its 165-horsepower Thielert engine burns jet or diesel fuel. The aircraft can stay in the air 25 hours but does not fly as high as its Air Force counterparts.
Separately, the Army awarded GA-ASI a $9.25 million, two-year deal to procure universal spares for mobile ground control stations, universal ground control stations and universal satellite communications ground data terminals for the Gray Eagle system. The Army obligated funds from the 2013 fiscal year.
The Army Contracting Command of Redstone Arsenal, Ala. awarded the deals, which are technically contract modifications, on Sept. 29 and Sept. 30.