FINANCE: INVENTORY LENDING CAN BE RISKY, ATTRACTS ALTERNATIVE LENDERS
Lenders Work to Meet Retailers' Loan Demand During Holidays
Originally published November 25, 2015 at 11:21 a.m., updated November 25, 2015 at 11:21 a.m.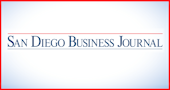 San Diego — The holiday shopping season can be extremely lucrative for retailers. Sales during November and December account for up to 40 percent of some retailers' annual revenue, according to the National Retail Federation. And a Gallup poll this month showed U.S. shoppers anticipate spending an average of $830 this holiday, the highest spending estimate since 2007.
But the potential upside requires significant capital outlay from retailers. Expanded holiday hours and surges
in shipping volume lead to higher labor costs, and both brick-and-mortar and online retailers need to stock up on inventory to keep pace with consumer demand.
Banks and other lenders say that increased need can cause loan volume to rise sharply in September and October as retailers seek to lock in term loans or lines of credit in anticipation of the holiday. Dino D'Auria, chief banking officer at Silvergate Bank, said the bank had a rush of requests from online retailers this fall to bump up their inventory. Team members often stay late or work on weekends to deal with the added work.
No Bankers' Hours Anymore
"There is no such thing as bankers' hours anymore," D'Auria said.
But he noted that inventory lending is tough for banks because inventory is illiquid from a collections standpoint and there's no guarantee retailers can sell their product. Bankers typically prefer accounts receivable for their collateral.
Inventory can also be partially financed from suppliers, who issue trade credit and often require payment within 30 days of delivery. Using trade credit makes banks even more uneasy.
"You're essentially double financing it," D'Auria said.
Silvergate still offers inventory financing, but it's selective. D'Auria said the bank recently financed an electronics seller who had the opportunity to buy $3 million worth of inventory at a discount if it could pay upfront.
Targeting Retailers
Alternative lender Dealstruck is aggressively targeting retailers seeking inventory loans, sensing an opportunity to pick up customers banks may turn away. It debuted an inventory line of credit of up to $250,000 this spring and has seen a 50-percent increase in demand from August to October. Amazon and Etsy retailers have partnered with the San Diego-based lender.

"We've targeted retailers for the past two months," Chief Strategy Officer Candace Klein said. "We're certainly partially responsible for the increase in demand."
Dealstruck research showed 17 percent of retailers nationwide will need last-minute financing, including lines of credit, to get through the end of the year.
The lender added the product after it saw clients taking out a series of term loans for their seasonal need for revolving capital. Dealstruck will pay distributors directly, allowing it to avoid the problem of double financing, Klein added. Retailers will pay interest rates in the high teens.
Another local alternative lender, National Funding, also reported a "huge influx" of retailer lending in the fourth quarter. CEO Dave Gilbert said the holidays bring a 20-percent increase in volume. National Funding handles the spike through increased overtime and shifting some schedules earlier in the day to accommodate East Coast customers.
About 25 percent of National Funding's retailer loans are tied to inventory, Gilbert said. Unlike loans to let retailers bolster payroll or expand into new real estate, inventory loans are more directly related to increased revenue, he said.
"Inventory is a positive thing," Gilbert said. "They're purchasing with the intention of selling. A lot of people are funding debt consolidation but (inventory) is one of the best things to finance."