LEADERSHIP: PICO ANNOUNCES STOCK BUYBACK; SOME SEEK BOARD CHANGE
Activist Shareholders Look to Change Direction, Directors at Co.
Originally published November 25, 2015 at 11:07 a.m., updated November 25, 2015 at 11:07 a.m.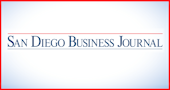 PICO Holdings Inc., a publicly traded firm based in La Jolla with interests in water resources and home building, slashed its CEO's salary and announced a $50 million stock buyback campaign this month as activist investors threatened to oust PICO's board over declining share prices.
More than 90 percent of PICO's equity is in two companies: subsidiary Vidler Water Co., with water rights and infrastructure interests in the Southwest, and UCP LLC, a land portfolio company that recently expanded into building single-family homes in California. In July, PICO sold canola processor Northstar Agri Industries for $127 million, though given PICO's investments in the company, the deal was a net loss of about $50 million.
Investors, including River Road Asset Management, Central Square Management and Leder Holdings, have been clamoring since early this year for significant changes at PICO, whose book value dropped from $479 million in September 2013 to $347 million this September. Its market capitalization is even lower, with sub-$11 share prices leading to a market cap of less than $250 million.
PICO has acknowledged Northstar turned out to be a "terrible investment," and shares of UCP, which is also publicly traded, have dropped from $15 to $8 in the past two years. Central Square has said UCP's land could be better used by a more experienced homebuilder. Both PICO and its investors are bullish on Vidler, which they say is worth up to $500 million.
River Road, Central Square and Leder, which collectively own about 16 percent of the company, called for the sale of Northstar, a share repurchase initiative and the sale of UCP assets in separate letters to the board.
Compensation Controversy
Central Square also aggressively pushed for executive compensation reforms, noting that longtime CEO John Hart was paid a base salary of $2.1 million, while none of PICO's peers paid more than $1 million to their CEOs. Shareholders rejected a proposed executive compensation package at their annual July meeting and overwhelmingly supported, in a nonbinding vote, a move to de-stagger the board. PICO's seven-person board is currently elected in three rotating cycles; a de-staggered board would be elected in a block, allowing shareholders to more easily enact change.
PICO's Nov. 17 announcement said it would buy back up to $50 million in stock as capital became available, instead of reinvesting potential proceeds. It also said it would cut Hart's salary by more than 54 percent and would change his incentive formula to only reward him once assets were sold for more than their book value.
"With the company's share price trading at a discount to its book value, the company believes the highest potential return to shareholders at this time is from a return of capital," PICO said in a news release.
PICO declined to comment further.
River Road, which submitted the de-staggering proposal and typically does not issue activist letters, was largely supportive of the news. Portfolio manager Justin Akin said Hart's salary was a poor incentive and that the repurchase program, probably based on an upcoming sale of some Vidler assets, would help increase PICO's value. But Akin said the board was not as responsive as he expected to the 90-10 margin of shareholders in favor of board reform.
"It's been several months and from what I've learned, the board hasn't digested the vote yet," Akin said.

River Road will "wait and see" before deciding on further action if the board does not act soon, according to Akin.
Lack of Substantive Change?
Central Square's managing partner Kelly Cardwell was harsher in a Nov. 23 letter to the board, saying he was becoming increasingly frustrated with what he believed was a lack of substantive change at PICO. Hart's salary would still be the highest in PICO's peer group and, because the book value of PICO's assets has fallen sharply, he could receive incentive pay for selling its holdings for less than their 2013 worth, according to Cardwell.
"Any steps to address the issues currently facing the company cannot be implemented by the same individuals who should be held accountable for the company's failures," Cardwell wrote. "Hart stands to receive a bonus not for creating value, but merely by not losing as much money as today's book value would indicate."
Any measures from the board to "further entrench itself" would not be tolerated, he wrote. Cardwell, who has said PICO's high compensation structure and negative returns landed it in a "quadrant of shame," renewed his call for the board to accept three new members of his choosing.
Cardwell declined to comment.