Key Qualcomm Executive Hired Away by Intel Corp.
Monday, November 23, 2015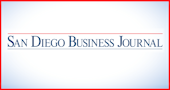 Intel Corp. has hired former Qualcomm Inc. executive Murthy Renduchintala.
In a Nov. 20 announcement, Intel (Nasdaq: INTC) said that it named Renduchintala, 50, president of the company's newly created Client and Internet of Things Business and Systems Architecture Group.
Qualcomm and Intel have each dominated a chip-making niche. Qualcomm's strong suit is wireless; Intel's advantage is the desktop and server. Nowadays, however, both are trying to take some of the other's business away. Intel has been trying to crack the mobile market, while Qualcomm has been working to create chips for data centers. Qualcomm is also trying to get into the Internet of Things space.
Renduchintala and Cristiano Amon were co-presidents of Qualcomm's chip-making and engineering arm for the last three years. Qualcomm announced Nov. 19 that Amon had been promoted to president, noting that Renduchintala was leaving the company.
Renduchintala was also named an executive officer of Intel Corp.