Changing Tuna Industry for Ocean and Fishermen
Originally published November 19, 2015 at 2:42 p.m., updated November 19, 2015 at 2:42 p.m.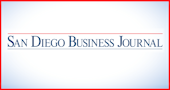 San Diego — The canned tuna industry must do better for workers and our oceans. The United States is the largest canned tuna market in the world, yet tuna on store shelves may be caught by workers who are abused at sea. Testimonials from tuna fishermen described incidents of inadequate or nonexistent pay, beatings with weapons, food and sleep deprivation, and even murder at sea.
For far too long, the tuna industry has operated as out of sight, out of mind on the high seas, which has allowed abuse and destructive fishing methods to thrive. Recent investigative reports from The New York Times and the The Associated Press have shed a light on practices that have for far too long been ignored by seafood companies, government officials and the retailers that sell our families seafood. Customers must be assured that they are buying products caught by fishermen who are treated fairly, and that responsibility falls with the companies that profit off of seafood.
The United Food & Commercial Workers Union recently stood with Greenpeace and labor groups representing a combined 4.7 million workers to push for serious change in the tuna industry. The groups released a statement urging Thai Union Group, the largest canned tuna company in the world and owner of Chicken of the Sea in the U.S., to ensure its entire supply chain is free of forced labor. Thai Union has the opportunity to step up as a global leader on this issue by making changes that would benefit both industry workers and the ocean.
San Diego is considered the heart of the American tuna industry and must play a major role in making positive change. Both Chicken of the Sea and Bumble Bee Foods are headquartered in the city, and according to a recent Greenpeace canned tuna ranking, both are failing to ensure sustainable and ethical tuna operations for their customers.
Solutions Protect All
Thai Union is currently attempting to acquire Bumble Bee, which would allow the company to increase its control of the massive American market, but the sale hangs in the balance due to a Department of Justice antitrust investigation. Fortunately for tuna consumers, there are better, more sustainable options, including San Diego's American Tuna and McKinleyville's Wild Planet.
The fishing methods used by many tuna vessels are not only associated with labor abuse, they cause environmental destruction. For too long, seafood companies have pitted the interests of the environment and industry workers against each other, but this is a tactic to shirk responsibility on both fronts. In reality, the solutions that ensure workers are treated well are many of the same solutions that will protect marine life.
In order to change the tuna industry, labor and environmental groups must work together. By using fishing methods that kill sharks and turtles while depleting tuna stocks, large-scale tuna companies like Thai Union jeopardize the very marine environment that workers depend on. The viability of the tuna industry depends on its ability to embrace sustainable fishing and ensure seafood is available in the long term, rather than being driven by short-term profits.
Responsibly Sourced Products
Thai Union could make changes that would have a ripple effect throughout the seafood industry. By banning all transshipment at sea — the transfer of fish to shadowy vessels — the company could cut down on overfishing and ensure ships return to port so workers are not at sea for months or years at a time. The company's current policy on transshipment is intentionally vague and does not go beyond industry status quo. By increasing transparency and tracing each catch back to the vessel, the company could ensure people know where and how their products are caught, and whether it was by workers treated fairly. By ensuring 100 percent independent observers on all fishing vessels they source from, the company could help ensure they are free from the labor abuse plaguing the industry. These are fixes that would help both the ocean and workers at sea. Supermarkets also have a critical role to play in cleaning up supply chains. UFCW represents the workers in grocery and retail stores across the country, those working to ensure Americans have access to the tuna they feed their families. As buyers and sellers of seafood, retailers must demand responsibly-sourced products for the benefit of both customers and the workers that get tuna to store shelves.
The strength of the tuna industry is its workers — the fishermen, those toiling in canneries and those getting products to supermarkets. Thai Union and Chicken of the Sea must work to address human rights abuses and the sustainability of our ocean, but that is not enough on its own. They must also ensure workers have fair pay and the freedom to associate and form unions; that they are treated with the respect and dignity they deserve.
Marc Perrone is the President of the United Food & Commercial Workers Union. Annie Leonard is the Executive Director of Greenpeace USA.