Purchase Clouds Plans for 'Lifestyle Center' at Carlsbad Mall
Originally published November 12, 2015 at 2:33 p.m., updated November 12, 2015 at 2:33 p.m.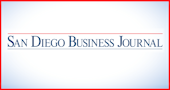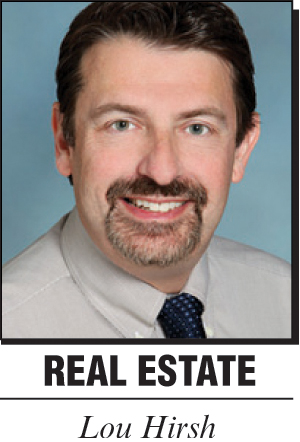 San Diego — As of press time, Westfield Inc. was mum on details of a pending sale of its Westfield Carlsbad to Rouse Properties, and what the deal will mean to what would have been a $300 million overhaul of the 46-year-old mall, formerly known as Westfield Plaza Camino Real. Rouse also wasn't talking, and it wasn't clear when the deal was first hatched or why Westfield was selling (and whether it will be a full or partial sale of Westfield's interests).
"Retreat" has hardly been part of the local strategy for Westfield, which is among the world's largest shopping mall owners. In the past five years, the Sydney-headquartered company has made San Diego County a major priority, investing hundreds of millions of dollars into renovations of nearly all of its seven local properties.
The biggest is its current $500 million makeover underway at its Westfield UTC mall at University Town Center, where it completed a $180 million renovation in 2012. It has a 10-screen movie theater on the way at its Westfield North County mall in Escondido, where it finished a $55 million project in 2012, and its docket also includes a future reconfiguration of Westfield Horton Plaza in downtown San Diego, next-door to a new public square park where Westfield is slated to program events on behalf of the city starting next year.
The city of Carlsbad recently received correspondence from Westfield legal counsel, asking the city to issue what is known as an estoppel certificate, stating terms of parking agreements that Westfield currently has with the city. The request was being made because Westfield was in the process of transferring the mall property to Rouse in a transaction that was supposed to be completed Oct. 30 but had not been formally announced by either party as of Nov. 9.
Among questions going forward is whether New York-based Rouse, which began operations in 2012 as a spinoff of General Growth Properties, will follow through on Westfield's grand plans for the Carlsbad property. Westfield last year added a 24 Hour Fitness and 12-screen Regal movie theater to the center, but earlier this year announced it was postponing a more extensive second phase that would have transformed the aging mall into an open-air lifestyle center.
While a lifestyle center would have been geared to upscale tenants, perhaps Rouse will decide on something more modest or downscale after it takes over at Carlsbad. That might be a way to "counter-program" some of the other popular venues in that city's competitive market — such as The Forum Carlsbad and Carlsbad Premium Outlets, not to mention Caruso Affiliated's Nordstrom-anchored lifestyle center proposed for a site near the Agua Hedionda Lagoon.
Caruso claims Westfield orchestrated the referendum campaign that resulted in its previously approved project now set to be rejected by the city or placed on an upcoming election ballot, though there is no official evidence that Westfield was involved. Perhaps Rouse itself is awaiting the outcome of the lagoon dispute before finalizing its plans. Stay tuned.
• • •
More Restaurants on the Way: San Diego's ever-growing CH Projects, known more formally as Consortium Holdings, plans to open what would be its fourth restaurant in Little Italy, with a $2.5 million build-out of the space that formerly housed Nelson Photo Supplies at 1909 India St. The company aims to convert the existing 4,500-square-foot, one-story building into a two-story, 10,000-square-foot, indoor-outdoor venue with a name and other details still to be announced.
The company has announced a projected summer 2016 opening at India and Fir streets, in a building first constructed in 1931 as home to a neighborhood drugstore and soda fountain, to be redesigned by Paul Basile of Basile Studio. According to published reports, CH Projects may need to obtain special approvals or adjust its plans due to San Diego International Airport rules governing the maximum occupancy of properties located under local flight paths.
In La Mesa, the prolific Cohn Restaurant Group of San Diego plans to bolster its East Valley presence by adding to its existing BO-beau kitchen + garden. Plans call for a 2,400-square-foot venue called Coin Haus, set for a summer 2016 opening directly adjacent to the La Mesa Boulevard eatery, featuring a retro video-game arcade and 50-tap beer tasting room.
In La Jolla, T S Restaurants recently opened Duke's La Jolla, a 13,000-square-foot venue with two distinct dining areas, a casual 1960s-era Boomer Bar and a Hawaiian surf décor, all paying tribute to champion swimmer and surfer Duke Kahanamoku. The venue at 1216 Prospect St. is the latest for T S, which is based in San Diego and Maui and operates 14 Hawaii and California restaurants, including Jake's Del Mar.
In University Heights, owner and Managing Partner Jeffrey Fink plans a December opening for Madison, an upscale restaurant and bar to debut at 4622 Park Blvd., between Madison and Adams avenues, in a space that formerly housed Lei Lounge.
Send commercial real estate and development news of general local interest to Lou Hirsh via email at lhirsh@sdbj.com. He can be reached at 858-277-8904.