Apartment Properties Sold in San Diego, Fallbrook
Wednesday, November 11, 2015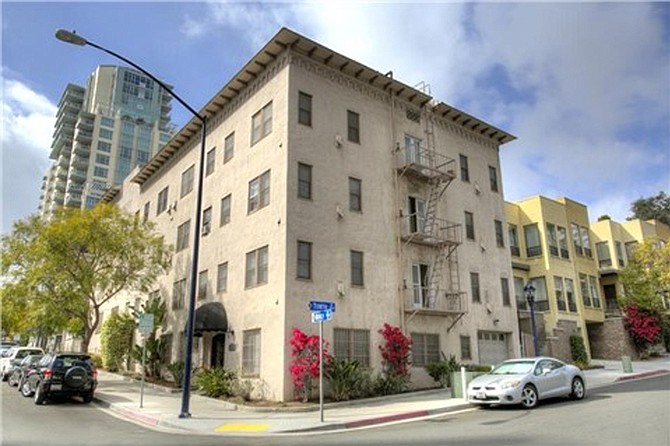 Apartment properties recently changed hands in San Diego and Fallbrook, including a 31-unit building in downtown San Diego purchased for approximately $5.07 million by Los Angeles-based 942 Beech Street Partners LP.
The seller of the Cortez Hill property, built in 1935 and later renovated at 942 Beech St., was Vista Ventana Apartments LLC of Newport Beach. The buyer and seller were represented by Aaron Bove and Kevin Elliott of brokerage company Marcus & Millichap.
In Ocean Beach, investor Frank Brown of San Diego acquired a six-unit property at 5030-5040 Santa Cruz Ave. for $2.6 million. The buyer and seller – Richard J. Taylor, successor trustee of the John Pinczykowski Revocable Trust – were represented by Marcus & Millichap's Raymond Choi and Conor Brennan, with the company's Chad O'Connor handling refinancing on behalf of the buyer.
In Fallbrook, James Purdy and Robert Danielson of San Diego purchased the 30-unit Eucalyptus Village, at 501 Ammunition Road, for $3.75 million. The buyer was represented by Anton Burman of brokerage firm ACI Apartments, and the seller, ACME Apartments LLC of Del Mar, was represented by Robert Weinberger of RJW Properties Inc.