SeaWorld San Diego to Phase Out Shamu Whale Show
Originally published November 9, 2015 at 10:10 a.m., updated November 9, 2015 at 1:55 p.m.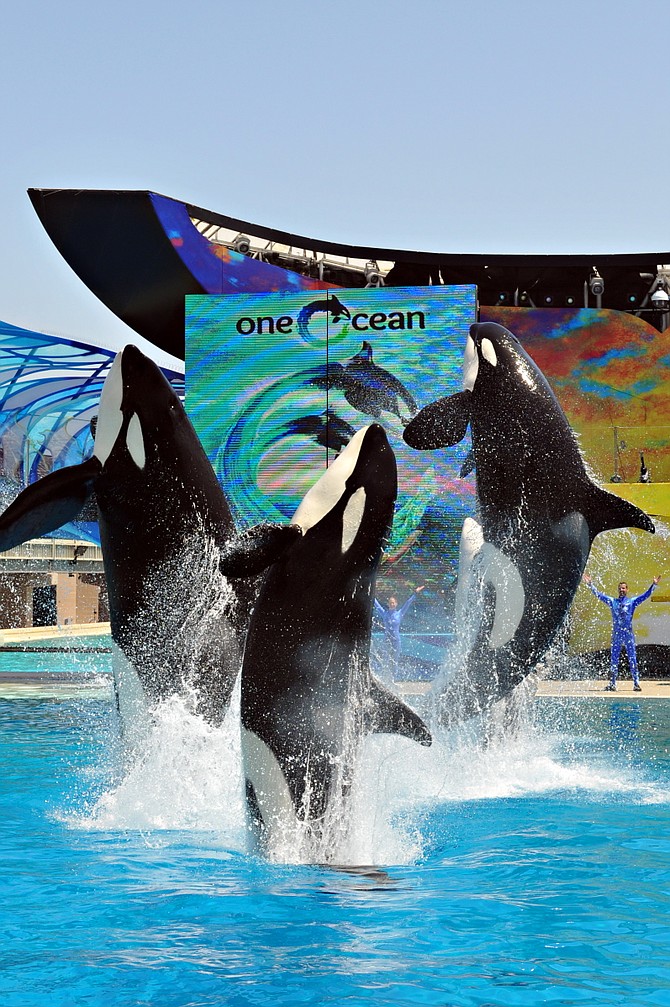 SeaWorld Entertainment Inc. has announced plans to phase out its signature "Shamu" killer whale performance show at SeaWorld San Diego.
CEO Joel Manby said during an investor conference call on Nov. 9 that the Mission Bay park will replace performances with a new killer whale exhibition in 2017, staged in a "more natural setting" emphasizing the park's conservation efforts. It was not immediately clear whether the same changes were planned at the Florida-based company's SeaWorld parks in Orlando and San Antonio.
The SeaWorld decision followed an announcement late last week by U.S. Rep. Adam Schiff, D-Burbank, that he plans to introduce a bill in Congress prohibiting the breeding of captive killer whales, an issue on which SeaWorld is now battling the California Coastal Commission.
Schiff called SeaWorld's latest announcement "a welcome step," but said he will continue to press for what he calls the Orca Responsibility and Care Advancement (ORCA) Act, aimed at phasing out the captivity of killer whales "so that their display ends with this generation." It would prohibit the breeding, wild capture, import or export of the whales for purposes of public display.
Responding to the Schiff proposal, a spokeswoman for SeaWorld San Diego's parent company, Florida-based SeaWorld Entertainment Inc., told the Los Angeles Times that SeaWorld works with the government, scientists and conservation leaders to ensure "that all animals in human care are treated with the dignity and respect they require and deserve."
SeaWorld is in the process of mounting a legal challenge to a recent California Coastal Commission decision to approve a $100 million expansion of the whale habitat at SeaWorld San Diego, called Blue World, on the condition that the park discontinue breeding of captive orcas.
The U.S. Department of Agriculture is currently considering updating existing federal regulations regarding captive marine mammals. Last year, California Assemblyman Richard Bloom, D-Santa Monica, introduced a measure to ban the use of orcas for performances in the state, but an Assembly committee tabled the proposal for further study.