SeaWorld Parent Sees Rise in 3rd-Quarter Revenue, Net Income
Friday, November 6, 2015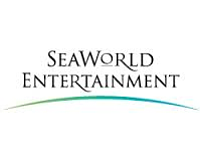 The Florida-headquartered parent of SeaWorld San Diego reported slight increases from a year ago in third-quarter revenue and net income, though attendance dipped as the company continued to invest in marketing efforts and legal challenges related to its handling of killer whales.
"We continue to see early indications that our efforts to improve revenue and profitability are taking hold," said Joel Manby, president and CEO of Orlando-based SeaWorld Entertainment Inc., in a statement.
The company reported revenue of $496.9 million for the quarter ending Sept. 30, up $1.1 million or less than 1 percent from a year ago; and net income of $98 million, for an increase of 12.4 percent. Attendance for its 11 U.S. theme parks was 8.37 million, down from 8.41 million in the year-ago period.
For the first nine months of the year, revenue totaled $1.1 billion, about even with the $1.11 billion for a year ago; with net income declining 20 percent, to $60.2 million. Attendance for the nine-month period was 18.06 million, on par with 18.03 million for 2014.
Manby said the company is updating its earnings guidance for the full 2015 to be in the range of $360 million to $370 million, after SeaWorld Entertainment finished 2014 with adjusted income of $370.1 million. The CEO cited adverse weather over the past six weeks, which caused park closures at three locations over key Halloween event weekends, "along with increased costs from legal matters and associated reputation initiatives."
SeaWorld is in the process of mounting a legal challenge to a recent decision by the California Coastal Commission, which approved SeaWorld San Diego's planned $100 million Blue World whale habitat expansion on the condition that the company stop breeding captive orcas.
SeaWorld Entertainment (NYSE: SEAS) also operates SeaWorld parks in Orlando and San Antonio, where similar orca habitat expansions are in the works. In the local market, SeaWorld also owns and operates the Aquatica water park in Chula Vista.