Kratos Defense & Security Solutions Reports Q3 Results
Friday, November 6, 2015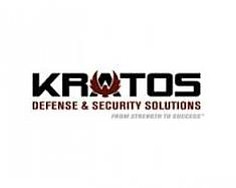 Kratos Defense & Security Solutions Inc. reported net income of $55.1 million on revenue of $161.7 million in its third quarter. Revenue was down from the year-ago quarter but, unlike last year's third quarter, Kratos was able to emerge with net income.
In other news, the San Diego business reported the first flight of an unmanned aircraft, dubbed the UTAP-22, at an unspecified date at the China Lake test range. Kratos (Nasdaq: KTOS) called the event "an important milestone" in establishing the company in the tactical unmanned systems market.
Kratos describes UTAP — or unmanned tactical aerial platform — as a high-performance jet aircraft designed to survive in challenging and hostile environments. Kratos has used its own funds to develop the UTAP-22. The initial, 94-minute flight tested various aspects of operating the aircraft with the radio-control network and was four minutes longer than planned. The business says more flights are ahead.
During the quarter that ended Sept. 27, Kratos actually had $11.0 million more in expenses than income. However, the defense contractor was able to stave off a loss with a $15.3 million income tax benefit. In addition, Kratos reported $50.8 million worth of income from discontinued operations, net of taxes.
In the same quarter of 2014, Kratos reported a $10.9 million net loss. Revenue was $190.8 million.
The business reported a contract backlog of $960.7 million and about 3,000 employees in its Nov. 5 earnings release.