ResMed Signs Exclusive Agreement with CareFusion
Thursday, November 5, 2015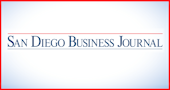 CareFusion, a Becton Dickinson (BD) company, announced Thursday its AirLife business line has signed an exclusive agreement with San Diego medical device maker ResMed to distribute nasal high-flow interface products from the company.
"This agreement with ResMed is aligned with our commitment to providing high quality respiratory products to our customers," said Dan Woolson, president of Respiratory Solutions at BD. "This collaboration will help ensure our customers have access to a full portfolio of leading respiratory solutions."
The agreement with ResMed includes exclusive distribution rights for its AcuCare high-flow nasal cannula in the U.S. acute care market.
"The combination of ResMed products with AirLife's reach will help provide more patients with innovative respiratory technology," said Jim Hollingshead, president ResMed Americas. "This collaboration helps position ResMed for growth beyond what we could achieve alone."
Additional terms of the agreement were not disclosed.