Apartment Properties Sold in El Cajon, San Diego
Monday, November 2, 2015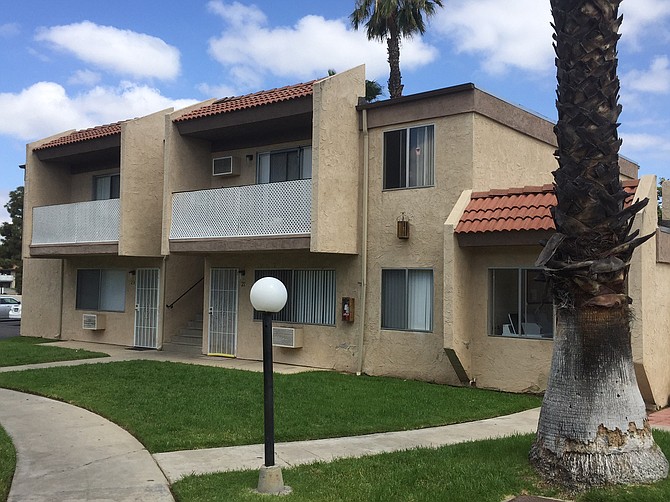 Four local apartment properties recently got new owners, including a 25-unit El Cajon community purchased by Tustin-based Pan American Properties for $3.2 million.
The seller of Spanish Villa, built in 1978 at 961 S. Sunshine Ave., was MTP Enterprises of San Diego, according to Steve Huffman of brokerage firm Berkadia, who negotiated the transaction.
In downtown San Diego's East Village, Real Asymmetry Central LLC purchased an 18-unit apartment complex, built in 1925 at 1028 14th St. and renovated in 2006, for $2.77 million. The seller, Michigan Investors LLC of San Diego, represented itself, and the buyer was represented by Merrick Matricardi, Jim Neil and Eric Comer of brokerage firm CBRE Group Inc.
In Ocean Beach, Michael V. Mills of Los Angeles purchased an eight-unit property, built in 1945 at 4777-4789 Orchard Ave., for $2.3 million from Rist Family Trust of San Diego. The buyer and seller were represented by Chris Sarver of ACRE Investment Real Estate Services.
In the Colina del Sol neighborhood near City Heights, investor Travis Pearson of San Diego purchased a 15-unit complex, built in 1971 at 4055 48th St., for approximately $2.18 million. The seller, 48th Street Partners LLC, was represented by Chris Siedenburg of ACI Apartments Inc., and the buyer was represented by Chris Robinson of ACRE.