Six Women Honored for Their Role In Educating, Inspiring
Friday, May 29, 2015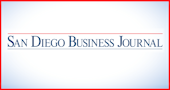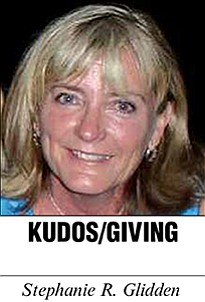 Karen Haynes, president of California State University San Marcos, was one of six California State University women presidents recognized for their outstanding leadership at the Leadership California Awards Ceremony. The annual Trailblazer Award, from Leadership California, recognizes women who exemplify a spirit of exploration, passion and groundbreaking achievement that leads the way for others to innovate and succeed. This year marked the first time in the program's history that six women were selected to receive the award as a group. The five other CSU presidents honored were: Soraya Coley of Cal Poly Pomona; Jane Close Conoley of CSU Long Beach; Mildred García of CSU Fullerton; Dianne Harrison of CSU Northridge; and Lisa Rossbacher of Humboldt State.
"As mentors, CSU's six women presidents serve as exemplary models for women leaders in higher education and beyond," said CSU Chancellor Timothy White. "We, as a system, laud them for their commitment to transforming their campuses, our state and the nation."
Haynes is CSUSM's third president, serving in the role since 2004, and the senior female president in the CSU system. Under her leadership, the university has a particular focus on serving educationally-at-risk student populations such as former foster youth, veterans and Native Americans. Fifty-two percent of the 2014 graduating class were the first in their families to earn a four-year degree, and well over half of the student body identifies as being a minority. Haynes' commitment to public higher education is helping CSUSM transform the lives of students and families throughout Southern California. Visit leadershipcalifornia.org.
• • •
The newly remodeled La Casa del Zorro Resort & Spa in Borrego Springs has come up with an interesting and innovative program to build a local labor force. The resort kicked off a "Growing Our Own Labor Force" internship program with the Borrego Springs Unified School District. The program encourages high school students to build skills that will help them succeed and benefit the community. District Superintendent Martha Deichler said 89 percent of the district's students are living in poverty. "Our goal with 'Growing Our Own Labor Force' is to open our students' eyes to the world of work — work that they can do in Borrego Springs after college," Deichler said. "We want our students to understand that respectable work can be found in their hometown." The initiative provides an opportunity for students to have a career in Borrego Springs and remain close to their extended families. Every Thursday, 10 students shadow a variety of department leads at the resort. After almost two months of diversified shadowing, the students and the leads will work together to decide which specific department the kids will call "home" for their formal internship. From that point, the students intern into the 2016 school year.
• • •
Bridgepoint Education employees teamed up with Ashford University employees and Ashford students to volunteer at the Jacobs & Cushman San Diego Food Bank recently. Nearly 300 volunteers spent the day performing various tasks to prepare 1,390 food boxes containing 40,000 pounds of food that will feed senior citizens who face food insecurity. The volunteers also prepared 3,946 backpacks filled with food that will be given to children who are at risk of hunger. The Heroes Day volunteer activities served as the fitting culmination of a month-long food drive held at the San Diego locations for Bridgepoint and Ashford. During the food drive, Bridgepoint and Ashford employees donated almost 8,000 pounds of food to the Food Bank.
• • •
Sullivan Solar Power installed approximately 475 panels for Noah Homes that will immediately improve electrical efficiency by 93 percent, providing a projected $30,000 annual cost savings and a possible $1 million in savings over 30 years. Noah Homes is a nonprofit housing and advocacy agency for adults with developmental disabilities. Donations and rebates fully funded the approximately $500,000 project, allowing Noah Homes to complete construction debt-free. Noah Homes estimates the project will remove over 4,500 metric tons of carbon dioxide from the atmosphere over the system's lifetime — the equivalent of 500,000 gallons of gasoline consumed.
Send Kudos/Giving items to sglidden@sdbj.com.