Carlsbad-Based Nexternal Acquired by HighJump
Wednesday, May 27, 2015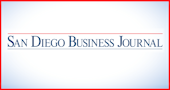 Carlsbad-based Nexternal, a cloud eCommerce platform provider, has been acquired by HighJump, a global provider of supply chain management solutions, Software Equity Group announced.
Terms of the deal were not disclosed.
Nexternal provides an omni-channel commerce platform that serves manufacturers, distributors and retailers. Nexternal's platform includes an order management system that captures both business-to-business and business-to-consumer orders, via standard and mobile web browsers.
Companies use Nexternal's commerce platform to run call centers, generate and manage subscription orders, retrieve Amazon marketplace orders, create club orders and receive orders from other systems via its API. The system acts as the single hub for all pricing, promotions, status and customer care related to the order management lifecycle.
"HighJump continues to build on our strategy of providing end-to-end supply chain solutions built upon a common, adaptable technology platform," said Michael Cornell, CEO of HighJump. "The acquisition of Nexternal adds important commerce capabilities to further deliver upon HighJump's omni-channel vision and provides new options for HighJump's 14,000 global customers."
"Through its TrueCommerce division, HighJump is currently facilitating B2B transactions via EDI. For those customers, we can provide a second option - capturing B2B transactions via the web," said Alex Gile, founder and President of Nexternal. "Furthermore, currently there is not a single provider of a unified eCommerce platform and warehouse management system. We look forward to changing that with this combination."