Pathfinder Partners Closes Sales of Multifamily Properties for $16.2 Million
Tuesday, May 26, 2015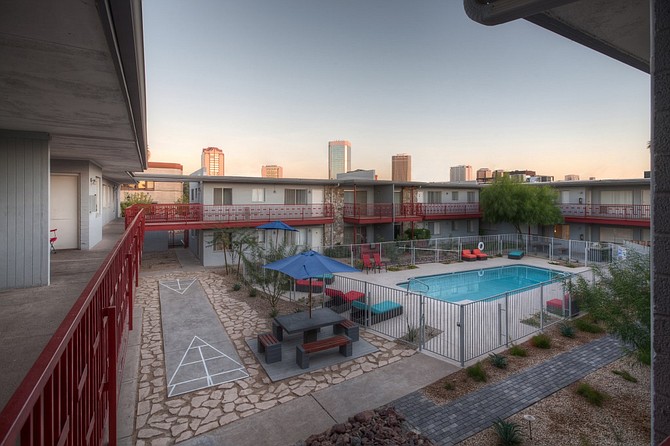 San Diego-based Pathfinder Partners LLC, specializing in real estate investments, announced it completed the sales of an $8.7 million, 96-unit apartment property in Phoenix and a 78-unit apartment community in Seattle for $7.5 million.
The Phoenix property was sold to Denver-based Capital Real Estate. The Seattle property was purchased by a private investor.
According to Pathfinder, the firm acquired Academy Apartments in Phoenix, rebranded as Aura, in a partnership with Phoenix-based Avenue North in 2012 and immediately implemented a $1.3 million renovation program aimed at modernizing and repositioning the property.
Pathfinder purchased Redondo Terrace, originally known as The View at Redondo, from the real estate-owned department of a private lender in March 2012. According to Pathfinder, updates were made to the exterior and interior of the 1980s-era apartment community. It rebranded the property to give it a "cleaner, modern feel."
Both assets are prime examples of Pathfinder's value-add apartment renovation and repositioning platform, which uses a team of creative design, construction and property management professionals experienced in overseeing significant multifamily renovation programs, said Matt Quinn, vice president of Pathfinder Partners.