Gregory Lucier Named Permanent CEO at NuVasive
Tuesday, May 26, 2015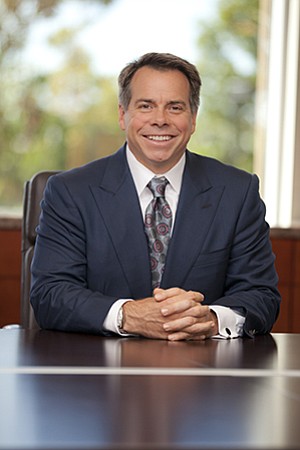 NuVasive, Inc., a leading medical device company focused on developing solutions for minimally invasive spine surgeries, announced that Gregory T. Lucier has been appointed chief executive officer, effective immediately. Lucier has been serving as interim CEO since April and will continue as chairman of the NuVasive board of directors.
Lucier succeeds Alex Lukianov, who resigned as chief executive officer and chairman of the board at NuVasive, Inc. for reportedly violating company policies regarding expense reimbursements and personnel.
"Since being appointed interim CEO, Greg has hit the ground running with an intense focus on driving NuVasive's industry leadership," said Jack R. Blair, lead independent director of the NuVasive board. "As the Board considered the needs of the Company, we determined that this focus as well as Greg's broad healthcare and leadership experience made him the right person to lead NuVasive forward.
"NuVasive benefits from a dedicated and passionate team, a culture of innovation and strong surgeon customer relationships," Lucier said. "I am excited to work as CEO alongside NuVasive's exceptional management team and more than 1,500 employee shareowners around the world to capitalize on the strength of the Company's market share-taking strategies, integrated procedural offerings and significant growth potential."
From 2003 to 2014, Lucier served as chairman and CEO of Life Technologies, a global life sciences company acquired by Thermo Fisher Scientific in 2014. During Lucier's 11-year tenure at Life Technologies, he led the company from a small start-up known as Invitrogen in 2003, directed the acquisition and merger of Invitrogen with Applied Biosystems in 2008 into the renamed Life Technologies, and then transformed the organization by 2013 into a global, world-leading biotechnology firm with 50,000 products, 12,000 employees and nearly $4 billion in sales in more than 180 countries.

Lucier previously was a corporate officer of General Electric and served as an executive at GE Medical Systems.
He received a bachelor's degree in engineering from Pennsylvania State University and a master's of business administration from Harvard Business School. In addition to serving on the board of NuVasive, Lucier serves as the board chairman for Sanford-Burnham Medical Research Institute, is a member of the Catalent, Inc. board of directors and is a former director of CareFusion Corp., now part of Becton, Dickinson & Co.