ViaSat Reports Q4 Net Income of $7.5 Million
Wednesday, May 20, 2015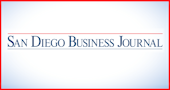 ViaSat Inc. reported net income of $7.5 million on revenues of $364.8 million during the last quarter of its 2015 fiscal year, which ended April 3.
The business, which offers satellite equipment and services to military and commercial clients, saw a $3.5 million net loss on revenue of $343.9 million during the fourth quarter of fiscal 2014.
For the year as a whole, ViaSat (Nasdaq: VSAT) reported net income of $40.4 million on revenues of $1.38 billion. Though record high earnings, they were a 2 percent improvement from $1.35 billion in fiscal 2014. That year resulted in a net loss of $9.4 million.
The business saw a 56 percent improvement in adjusted EBITDA in fiscal 2015: it was $344.8 million, up from $221.2 million. EBITDA stands for earnings before interest, taxes, depreciation and amortization; adjustments to that figure include stock-based compensation expenses and acquisition-related expenses.
Sales backlog improved from $899.5 million one year ago to $915.6 million at the end of fiscal 2015.