Air Force Orders 8 More Reapers from General Atomics
Wednesday, May 20, 2015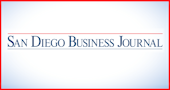 The U.S. Air Force ordered eight additional Reaper aircraft from General Atomics Aeronautical Systems Inc., the Pentagon announced on May 20.
Under the $72.1 million contract modification, GA-ASI will deliver eight MQ-9 Reapers in the Block 5 configuration. Poway-based General Atomics Aeronautical is expected to complete the order by December 2017.
The Reaper is a heavier version of the original GA-ASI Predator, which the Air Force no longer orders.
The Air Force Life Cycle Management Center at Wright-Patterson Air Force Base in Ohio placed the order.
Pentagon contracts come in several varieties. A Defense Department announcement described this particular order as "fixed-price incentive firm and firm-fixed price."