Peregrine Semiconductor Promotes Colin Hunt to VP of Worldwide Sales
Tuesday, May 19, 2015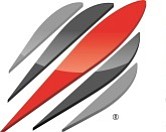 Peregrine Semiconductor Corp. said on May 19 that it promoted Colin Hunt to vice president of worldwide sales.
The San Diego business specializes in radio frequency silicon on insulator microchips and other advanced RF solutions. The business commercialized core technology developed by the U.S. Navy's Point Loma electronics lab.
Murata Electronics North America Inc. closed its acquisition of publicly held Peregrine Semiconductor in December.