Otonomy Appoints Eric Loumeau as General Counsel and Chief Compliance Officer
Monday, May 18, 2015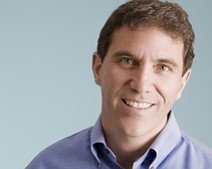 Otonomy, Inc., a clinical-stage biopharmaceutical company focused on the development and commercialization of innovative therapeutics for diseases and disorders of the inner and middle ear, announced the appointment of Eric Loumeau as general counsel and chief compliance officer.
Loumeau has over 23 years of experience as in-house legal counsel and compliance officer for several biopharmaceutical companies and as outside corporate counsel supporting healthcare and technology-based client companies.
"Eric is a welcome addition to the Otonomy team given his legal and senior management experience across a broad range of areas including public company securities filings, financings, collaboration agreements, corporate governance, and attention to general corporate legal matters," said David A. Weber, president and CEO of Otonomy. "I expect that Eric will also make a significant contribution this year in overseeing our corporate compliance efforts as we prepare for the commercial launch of AuriPro(TM) in the first quarter of 2016."
Prior to joining Otonomy, Loumeau was the vice president of legal affairs at The Medicines Co., which he joined following the company's acquisition of Rempex Pharmaceuticals. At Rempex, Mr. Loumeau served as vice president, chief financial officer and chief compliance officer and in this capacity he was involved in the completion of several asset acquisitions and financings as well as having primary responsibility for corporate compliance. Previously, he served as general counsel and chief compliance officer for Hollis-Eden Pharmaceuticals, a publicly traded biotechnology company.
Loumeau earned his law degree from Boalt Hall School of Law at the University of California, Berkeley, and his bachelor's degree in finance from Brigham Young University.