Newspaper Sale Leaves Manchester With Prime Property
Friday, May 15, 2015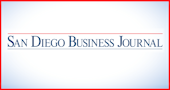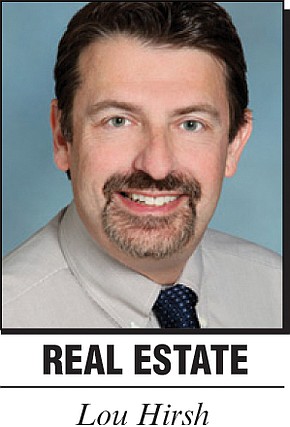 If anybody knows the sometimes queasy feelings induced by rapid industry change being faced by some commercial real estate professionals (see the Cushman & Wakefield-DTZ merger), it's the people in the business rodeo known as the newspaper industry.
The latest shockwave came when Tribune Publishing, owner of the Los Angeles Times among other large dailies, announced it was purchasing U-T San Diego from local developer and publisher Douglas Manchester for $85 million.
The deal does not include Manchester's real estate, meaning that Tribune will keep the U-T's employees on the Mission Valley site under a short-term leasing arrangement, the exact duration of which has not been disclosed. Eventually, the U-T editorial office and a separate printing facility on the 26-acre property likely will need to depart and make way for Manchester's planned $60 million mixed-use development off Interstate 8.
As originally proposed in 2012 as a $200 million project, it was slated to include a 22-story residential tower with 198 apartments, a 10-story office building and more than 6,000 square feet of retail. It was subsequently revised to eliminate the office component, with the apartments placed in a complex of seven-story buildings, and is currently going through the city's review process.
Some industry reports say Tribune Publishing will print the U-T at its large printing facilities in Los Angeles, but at press time it had not announced its long-term plans to house staffing, printing and distribution. Manchester Financial Group had also not divulged long-term plans for the Mission Valley buildings, which were previously expected to co-exist with the upcoming mixed-use project.
According to CoStar Group, Manchester's company paid $42.5 million for the two buildings on Camino de La Reina — the 168,570-square-foot office building and the 171,000-square-foot printing facility. It was part of the larger reported price of $110 million that it paid to Platinum Equity of Beverly Hills in late 2011 to acquire all of the U-T assets.
• • •
Convention Center Walks Away from Land Deal: The executive board of the San Diego Convention Center has backed out of plans to acquire a parcel behind the center, posing another potential roadblock to completing a long-sought and contiguous expansion of the center.
With the blessing of the Port of San Diego, convention center officials in 2010 entered into a $13.5 million lease purchase deal with Fifth Avenue Landing LLC to acquire a 7-acre waterfront site. The deal called for San Diego Convention Center Corp. to pay $1 million at the close of escrow, followed by $500,000 in annual payments over the next four years, then a balloon payment of $10.5 million in the fifth year.
The Convention Center Corp. board recently decided to default on that final payment, essentially voiding the deal and leaving the convention center with no refund of its $3 million in prior payments. Officials cited reasons including last year's court ruling that voided the hotelier-approved room tax that would have partially funded the land purchase.
Convention center officials recently partnered with the city of San Diego and JMI Realty to retain the consulting firm Convention Sports and Leisure International. Among other issues, a $90,000 study is weighing options to expand the center, including the possible use of noncontiguous nearby buildings to create a "campuslike environment."
• • •
Grocer Haggen Continues Setting Up Shop: Northwest supermarket chain Haggen Inc. is now going full steam on its planned conversions of 25 former San Diego County Albertsons and Vons stores to the Haggen banner.
After a March opening in Carlsbad and seven more in the first half of May — in Del Mar, another in Carlsbad, Poway, Santee, El Cajon, La Mesa and Rancho Bernardo — the Washington-based company recently announced that 12 more Haggen stores would debut throughout the region between May 16 and June 11.
At press time, Haggen was expected to be up and running by mid-June at sites in San Diego, Coronado, San Marcos and Chula Vista.
Haggen, which recently set up regional operations in Irvine, acquired and is currently converting 146 stores, including 83 in California, that were sold off by Albertsons Inc. and Safeway Inc. as part of a government-mandated divestment that cleared the way for the two nationwide supermarket chains to merge.
Bill Shaner, Haggen's Pacific Southwest CEO, said the grocer plans to differentiate itself by offering more locally sourced foods and personalized customer services.
• • •
GoPro Moving to New Digs in Carlsbad: High-tech digital camera maker GoPro Inc. plans to move its local regional operations to a new 45,000-square-foot office space in Carlsbad.
According to brokerage company DTZ, which represented the landlord, Del Mar-based Cruzan, the camera maker, has signed a lease to occupy a space as anchor tenant at Make, a 175,000-square-foot office redevelopment at the site that formerly housed a wholesale floral trade warehouse facility. DTZ did not disclose the price of the lease, brokered by Brett Ward and Aric Starck.
Headquartered in San Mateo, GoPro currently leases a 12,907-square-foot building in the Encinitas village of Cardiff-by-the-Sea. Officials have not announced a timeline for the local relocation.
Brokers said the Make development, nearing completion at 5600 Avenida Encinas near Interstate 5, has been redesigned under the theme of "making," with the developer aiming to attract tenants involved in the formation of new ideas and products. Ward said the project will have indoor and outdoor work and meeting spaces with an integrated fitness center, and there will also be an outdoor amphitheater that tenants can use for special events.
Send commercial real estate and development news of general local interest to Lou Hirsh via email at lhirsh@sdbj.com. He can be reached at 858-277-8904.