Campaign to Share the Profession's Good Side With Community
Friday, May 15, 2015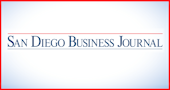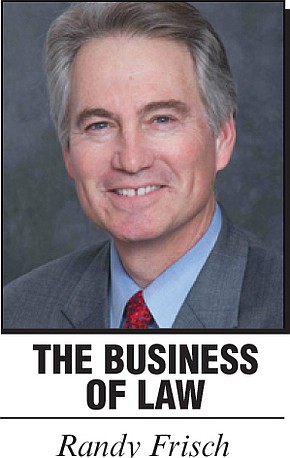 The San Diego County Bar Association wants us to be civil. The Bar Association is launching a social media campaign to highlight stories of civility and professionalism among attorneys in the legal profession. Through the campaign, attorneys and other professionals who practice in the legal community will be encouraged to share their stories of civility and courtesy, and give examples where lawyers worked at the highest level of professionalism.
"In San Diego, we value the importance of protecting the reputation of our profession," said Richard Huver, SDCBA president. "There are countless examples in our community of lawyers going out of their way to show extreme courtesy to one another, to their staff members, in the courtroom and beyond. We strive to uphold the highest standards of professionalism here, and we aim to collect and share stories to demonstrate how San Diego legal professionals 'set the bar.'"
Attorneys will be asked to use the hashtags #SettheBarSD and #ProInPractice to delineate the stories and anecdotes that will be collected as part of the campaign. Stories will be live‐streamed on the campaign homepage at www.sdcba.org/professionalism and published in various SDCBA publications throughout the year.
"The perception of lawyers isn't always fair or accurate" said Ellen Miller Sharp, executive director of the SDCBA. "This campaign gives us the opportunity to shine a spotlight on the positive, professional and collegial environment we have here and help reshape that public perception."
• • •
Juanita Brooks, principal at Fish & Richardson, was named one of the nation's Outstanding Women Lawyers by the National Law Journal earlier this month.
Brooks, an intellectual property and patent trial and appellate lawyer who specializes in complex intellectual property litigation, was recognized for her more than 140 career trials in which she served as first chair, including a successful patent trial for health care giant Allergan that saved the company up to $3 billion. Referring to Brooks as a "powerhouse patent litigator," the publication noted the trial she handled for clients LG Electronics and a major technology company regarding three video compression patents. The plaintiff, Multimedia Patent Trust, demanded $172 million yet received nothing after the jury found no infringement.
• • •
Peter W. Bowie, former chief judge of the U.S. Bankruptcy Court, Southern District of California, has joined Ballard Spahr as of counsel in the firm's San Diego office. He deservedly is one of the most respected bankruptcy judges in California and the West, and his recent retirement after a 27-year career on the bench is a loss. Before joining the bench, he spent 14 years in the U.S. Attorney's Office for the Southern District of California, the last six of which he served as the chief assistant U.S. Attorney. Bowie has presided over a vast range of cases, and his experience brings even greater depth to Ballard Spahr's nationally recognized bankruptcy practice. He is renowned for his skills as a mediator, and over the last year of his judgeship successfully resolved several vigorously contested, large fee application disputes. Bowie's practice will include conducting mediation settlement conferences and developing a mediation practice at the firm.
• • •
Procopio, Cory, Hargreaves & Savitch LLP has hired Stephanie Conduff-Rogers to join the firm's real estate and environmental team and the Native American law practice group.
Conduff-Rogers's practice emphasizes working with tribal governments, individual Native people and companies doing business in Indian Country. She provides advice and strategic policy analysis on national regulatory issues and advises clients of the legal and policy issues. Stephanie's work focuses on tribal sovereignty and self-governance, tribal lands and the federal trust responsibility. Her experience includes legal, legislative and intergovernmental work relating to the rights of tribal governments in education, career development, social services, housing, health, economic development, natural resource management and international indigenous affairs.
• • •
A couple of months ago, I mentioned several firms that had been selected by U.S. News & World Report as a Best Law Firm. I forgot Thorsnes, Bartolotta McGuire, which was honored for work in commercial litigation; litigation — construction; litigation — real estate; mass tort litigation / class action — plaintiffs; personal injury — plaintiffs; and, product liability — plaintiffs.
• • •
Fitzgerald Knaier LLP is a new legal firm name, following the departure of partner Edward D. Chapin from the former firm. Fitzgerald Knaier, a trial-oriented litigation boutique with deep roots in the San Diego business community and courts, was formerly known as Chapin Fitzgerald Knaier LLP. Fitzgerald Knaier is led by trial attorneys Kenneth M. Fitzgerald and Robert G. Knaier. Fitzgerald and Knaier formerly practiced together at the global law firm of Latham & Watkins LLP, where Fitzgerald was one of the firm's experienced jury trial lawyers, and where Knaier focused on complex commercial litigation matters and mass torts, and led the firm's San Diego office's pro bono practice.