Celladon to Cut Staff After Therapy Fails Key Trial
Thursday, May 14, 2015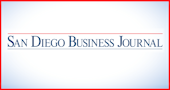 San Diego drug developer Celladon Corp. said it is laying off half of its staff to cut costs after its lead gene therapy to treat heart failure failed a key trial last month.
"We are in the process of conducting an extensive review of the CUPID2 data in the attempt to better understand the observed negative outcome," said Krisztina Zsebo, CEO of Celladon, in a statement. "Meanwhile, we are conserving our cash resources and are assessing our other previously planned clinical trials and development programs. We are also evaluating our strategic options in order to determine the best path forward to maximize shareholder value."
Celladon currently employs 34 people, according to the biotech's quarterly financial statements.
In the financial statement, Celladon reported a net loss of $16.7 million in the first quarter of 2015, up from a $7.2 million net loss in the same quarter last year.
The biotech's research and development increased to $11.5 million in the first quarter of 2015, up from $5.2 million in the same period last year.