General Atomics ASI Awarded 2 Defense Contracts
Monday, May 11, 2015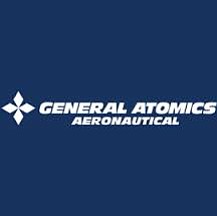 General Atomics Aeronautical Systems Inc., a maker of unmanned aircraft and related electronics, recently received one contract each from its U.S. Army and U.S. Air Force customers.
Under an $84.8 million contract modification, GA-ASI will provide the U.S. Army with performance-based logistics product support for Gray Eagle unmanned aircraft. Gray Eagle is the Army's version of the Predator aircraft. Work is specifically for the Block 1 models and is scheduled to last through October. The Army Contracting Command of Redstone Arsenal, Ala., awarded the deal, announced on May 7.
Separately, the Air Force awarded a contract modification to provide electrical safety improvement program retrofit kits to 64 Block 1 Reaper unmanned aircraft. The deal, announced on May 8, will not exceed $37.9 million and is expected to be completed by April 2017. The 64 aircraft operate in the Air Force Special Operations Command, Air Combat Command and Air National Guard. The office that awarded the deal was the Air Force Lifecycle Management Center at Wright-Patterson Air Force Base in Ohio.
General Atomics Aeronautical Systems is an affiliate of General Atomics, privately held and based in Poway.