Vista Retail Center Gets New Owner
Tuesday, May 5, 2015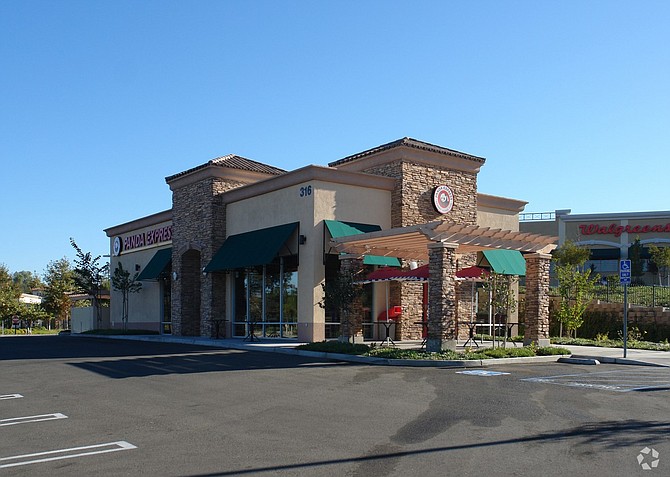 A buyer recorded as Sycamore Terrace Vista CA LLC has acquired the two-building Sycamore Terrace retail property in Vista, according to CoStar Group and public data.
A sales price was not disclosed, but the asking price was listed at $3.98 million. The seller of the 10,543-square-foot center, built in 2006 at 316 and 320 Sycamore Ave., was WS Sycamore Terrace LLC.
The buyer and seller were represented by Reg Kobzi and Matt Shope, of brokerage company CBRE Group Inc.
In its own statement, CBRE Group said the property was fully leased at the time of sale, with seven tenants including Panda Express, My Kid's Dentist, Fred Loya Insurance and the U.S. Army.