Accelerator EvoNexus Welcomes 26 New Startups
Tuesday, May 5, 2015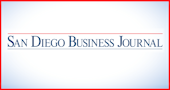 EvoNexus, a technology incubator in San Diego, announced that 26 new startups will be joining the accelerator this week.
The latest round of applications set a record with a total of 212 applications received. Since its inception, EvoNexus has received over 1,000 applications and admitted 107 companies into its incubator. Of the 212 applications submitted, 26 startups were admitted.
The new startups are:
Aira Tech: A service designed to help blind and low-vision users gain independence.
Astroprint: A cloud for operating systems for the 3D printing industry. Making 3D printing simple and eventually building a third-party app marketplace.
CollectiveSun: A crowd lending platform to finance nonprofit solar projects.
Combined Power: Offering disruptively low cost "concentrated solar power." They sell equipment that power plants, industrial and agricultural facilities use to generate steam, replacing fossil fuels.
Crypteron: A server side, application layer, military grade security framework and software development kit brings regulatory compliance and data security by carving out private clouds within the public clouds.
CureMetrix: An early and accurate detection, classification, and quantification of breast cancer in mammograms.
DotStudioz: A cloud-based software solution that makes it painless to distribute and monetize video across owned-and-operated, branded environments on various platforms.
eLux Medical: An improvement upon traditional liposuction in which a photothermal nanomaterial and an external laser readily available to plastic surgeons in the clinic are used in combination to heat and melt fat in adipose tissue to facilitate its removal, resulting in less effort on the physicians' behalf and more uniform results for the patients.
GoShare: A mobile app and website that connects people who have a pickup truck, van, or SUV with people nearby who need help with moving, hauling, towing or delivering cargo on demand.
LoanHero: An instantaneous consumer loan origination platform that is powered by the peer-to-peer marketplace, our business' balance sheet and strategic lender.
Podify: A SaaS solution for wellness professionals offering a complete business solution for all of their administrative and management needs as well as exclusive marketing.
Qelzal: Sense & Avoid and Obstacle Avoidance systems for small commercial drones. These systems avoid low-flying aircrafts, and make drones autonomous and safer in near-earth flights.
ScryTech: Fraud management through behavioral analytics.
Seclytics: A software-as-a-service cyber intelligence platform for SMB.
ServicePair: A mobile-first app that connects contractors to other construction professionals.
Stemonix: Developing a commercial scale printer for the high-volume growth and differentiation of stem cells and stem cell products.
Wrapify: A disruptive crowd-sourced advertising platform connecting drivers and brands to create powerful on-vehicle advertising.