MiraCosta College Celebrates Its Official Open House for Technology Career Institute
Monday, May 4, 2015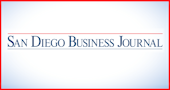 MiraCosta College is set to celebrate the official open house of its Technology Career Institute facility at 2075 Las Palmas Drive in Carlsbad.
According to MiraCosta, TCI is a new, comprehensive technology training program designed to provide skilled workers for such industries as high-tech manufacturing, maritime technology, robotics and biotech manufacturing. Many such jobs were transferred overseas in the '90s and early 2000s, but some companies are seeing the benefit of returning those jobs to the U.S.
TCI's offerings are part of MiraCosta's Community Services and Business Development program.
"Community colleges throughout the country are customizing offerings to meet the needs of local workforces, San Diego County notwithstanding," said Linda Kurokawa, director of Community Services & Business Development. "Companies that are headquartered or have locations in San Diego, such as Lockheed Martin, have an increasing need for qualified, trained engineers with specializations in, robotics, biotech manufacturing, and maritime technology, and our new campus is designed to help meet that workforce demand."
The facility is also offering training in homeland security.
The official open house and grand opening are set for May 5 and May 6, classes began in the spring.
The May 5 open house event will provide an opportunity for all community members, as well as current and prospective students to tour the facility and learn more about the programs being held there.
The official grand opening will be invitation-only, 5 to 7 p.m. May 6 and will include remarks by MiraCosta College President Sunita Cooke, and Carlsbad Mayor Matt Hall.
For more information on the TCI programs offered at the new campus, visit www.miracostatraining.com.