One Paseo Saga Moving Toward an Election Day Showdown
Friday, May 1, 2015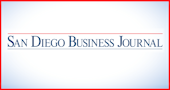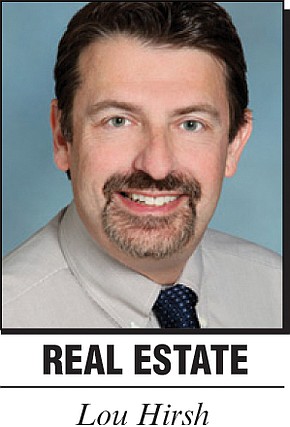 The February decision to approve the controversial One Paseo mixed-use development in Carmel Valley has boomeranged back to the San Diego City Council after a petition drive by opponents gathered enough signatures to have the project placed before voters, unless the council repeals its approval.
The county Registrar of Voters recently certified that opponents led by a group called Protect San Diego's Neighborhoods collected more than 51,000 valid voter signatures, well above the minimum 33,224 that were required to send the matter back to the council.
The City Council is expected to vote on May 18 to either rescind its approval — reached on a 7-2 vote in February — or place the decision on a future ballot, possibly in June 2016.
If it goes to the ballot, developer Kilroy Realty Corp. will face the challenge of selling the $750 million One Paseo project to citywide voters, as it also deals with two recently filed lawsuits stemming from the city approval process — one by resident groups in the Carmel Valley area, and the other by the operator of a competing nearby shopping center.
That June 2016 ballot could prove to be a crowded one. The city's previously approved minimum wage hike is likely to be up for a public vote at that time, following a successful 2014 petition drive by opponents, and the date has also been mentioned for a possible city vote on a plan to keep the San Diego Chargers in town by building a new stadium.
A mayoral-appointed task force is expected to announce a proposed stadium financing plan by May 20.
• • •
Balboa Park Gets New Touches: Some recently installed changes should serve to remind visitors during its centennial year that Balboa Park is not just a historic artifact. It's also a place, like many city parks, where people just want to relax and hang out.
San Diego Mayor Kevin Faulconer recently unveiled additions to the park's Plaza de Panama that include several new umbrella-shaded tables and chairs, benches, games — including a giant checkerboard — an "outdoor living room" and a lawn for lounging. Specially made presentation panels will allow the park's nearby museums to display some of their collections and exhibits outside their respective buildings.
Officials said the $117,000 cost of the project was funded by Southwest Airlines and The San Diego Foundation. The Project for Public Spaces and the Balboa Park Conservancy led workshops that gathered input on what to include to give the space that more lived-in look and feel.
The project followed a 2013 move by the city, under then-Mayor Bob Filner, to remove vehicle traffic from most of Plaza de Panama.
• • •
Workspace Provider Expands to D.C.: Hera Hub, a locally-based company that provides co-working space to women-operated businesses, recently opened a franchised location in Washington, D.C. It is the first East Coast location and first franchised site for the firm, which has current locations in Mission Valley, Sorrento Valley and Carlsbad.
Company officials said Hera Hub, first opened in 2011 by founder Felena Hanson, has 320 members at its current local sites, each of which now generates annual revenue of approximately $250,000. The membership-based offerings geared to female entrepreneurs include flexible workspaces, meeting and collaborative areas in a spalike environment, with access to business experts and workshops.
• • •
Ballpark Village Site Has New Owner: South Carolina-based Greystar Real Estate Partners is the new owner of an East Village property known as Ballpark Village Parcel C2, where construction recently began on a 37-story, 446-unit apartment tower.
Greystar, a nationwide developer that owns or operates 15 apartment communities in San Diego County, acquired the Ballpark Village parcel from original developers JMI Realty and Lennar Homes. A purchase price was not disclosed by the parties in a statement from brokerage company JLL, which handled the transaction. JLL's Darcy Miramontes, Lynn LaChapelle, Bob Prendergast and Kip Malo represented the sellers.
The site that was purchased is part of a larger master-planned project near Petco Park that is eventually expected to have six buildings with more than 700 apartments and more than 50,000 square feet of retail and related commercial space.
• • •
New Eateries in Town: The historic luxury hotel L'Auberge Del Mar in downtown Del Mar recently debuted Coastline, an open-air restaurant that operators said has views of the Pacific Ocean. The seafood-centric menu includes coastal Southern California cuisine, with local craft beers and French Champagne.
In San Diego's Little Italy, brothers Dario and Pietro Gallo plan a spring opening for Civico 1845, their new restaurant at 1845 India St. that was most recently home to Zia's Bistro and is now undergoing renovations. The Southern Italian-born owners, who moved to San Diego in 2013, have hired restaurant veteran Flavio Piromallo to manage front-of-the-house operations and head chef Alfonso Pisacane to lead the kitchen.
Send commercial real estate and development news of general local interest to Lou Hirsh via email at lhirsh@sdbj.com. He can be reached at 858-277-8904.