Rhombus Energy Solutions Acquires Michigan-based Company
Tuesday, March 31, 2015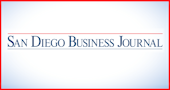 San Diego-based Rhombus Energy Solutions Inc., an energy technology company designing and deploying power conversion, control, and distributed energy management solutions, announced the acquisition of Energy Development Associates LLC.
Dearborn, Michigan-based EDA has 25 years of experience in developing electric vehicles and power conversion solutions, Rhombus said.
According to Rhombus, the acquisition brings significant benefits and expertise with an expanded product line that includes: regenerative battery test systems, grid tie energy storage inverters, renewable energy converters, battery and fuel cell EV drive systems, phase converters, battery management systems and micro-turbine-based power converters.
"This acquisition moves us closer to serving customers globally with advanced power management innovations," said Rick Sander, co-founder and CEO of Rhombus. "With the skillset, high power products, and deep industry knowledge that EDA brings, we now can offer a full power range of energy conversion products. The companies are accretive in every way."
In March, Rhombus said that it raised $2.8 million in Series A funding led by Golden Regent Electronics, a private Hong Kong-based company and new strategic partner of Rhombus, and investor Philip Munger.